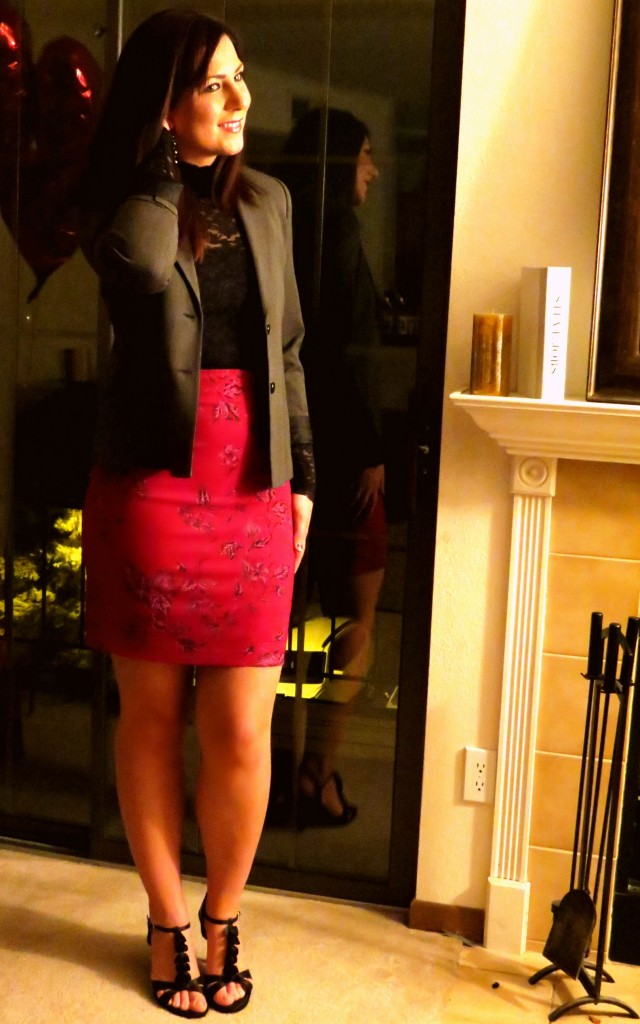 Recently I was thinking about how many cocktail or going out dresses I own, and how rarely I wear them anymore.  My girlfriends and I used to get dressed up almost every weekend when we were in college, but now the occasions to throw on a party dress happen much less than they used to.  Last time I counted, I owned 30+ dresses that wouldn't be office appropriate without some restyling.  So I challenged myself to think of ways to restyle and rewear cocktail dresses for work or other more casual weekend events.  You may remember my post where I transformed a coral cocktail dress into a few other looks, and from there I wanted to do the same with my own closet of dresses.  I thought I'd start with my most recent dress purchase: my 24th birthday dress!  This office look is based off the dress I bought for my birthday masquerade party, you can see more from my birthday post here.
The dress, although gorgeous and classy with the lace, also is a bit short and has a cutout in the back… clearly not work appropriate.  Since I get dressed up for work five days out of the week, I wanted to challenge myself to make a work-appropriate outfit from this dress, so I transformed it into a lace turtleneck by throwing on a gray blazer and a pink floral pencil skirt.  I loved the idea of pairing a floral print skirt with the lace because it makes the ensemble fun. Now I know I own a sexy yet classy black lace dress AND a black lace turtleneck I can wear to work.  Do you transform your cocktail dresses for other everyday ventures? Let me know how you rewear them to make them professional or more casual on the weekends!
Lace Dress – Victoria's Secret (here)
Floral Skirt – Express (Old)
Blazer – Vintage
Purple Open-Toed Heels – Payless (Old)
Chain Necklace – F21 (Similar here)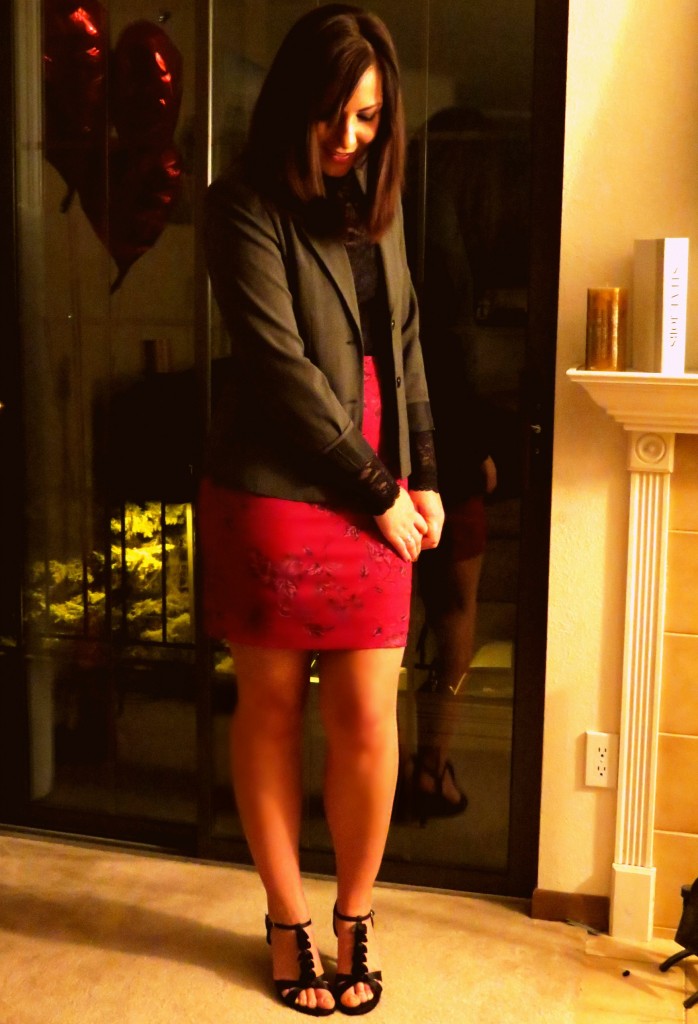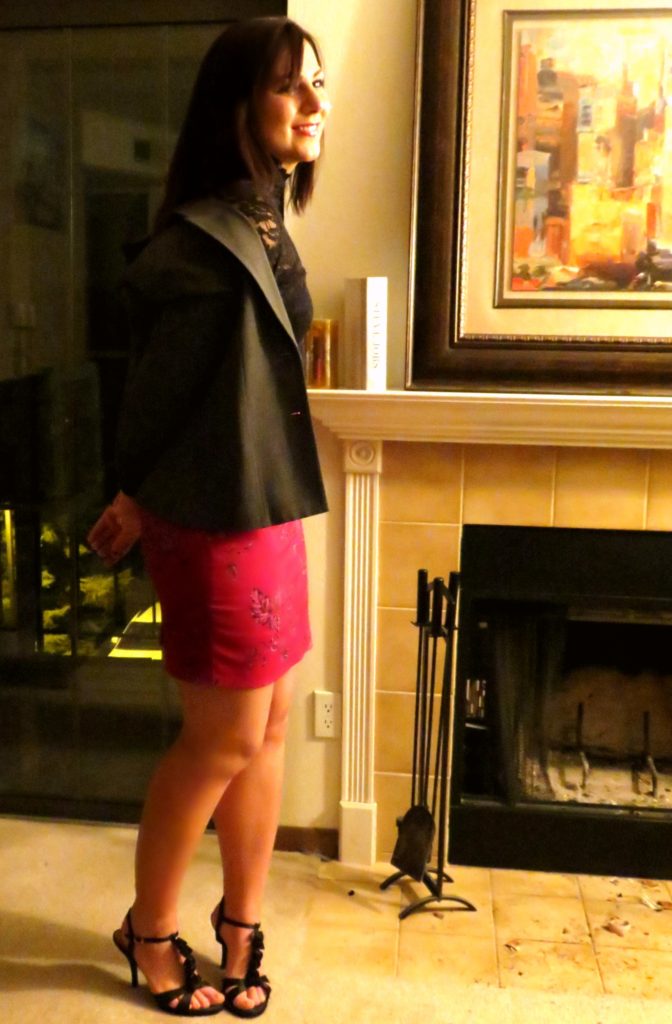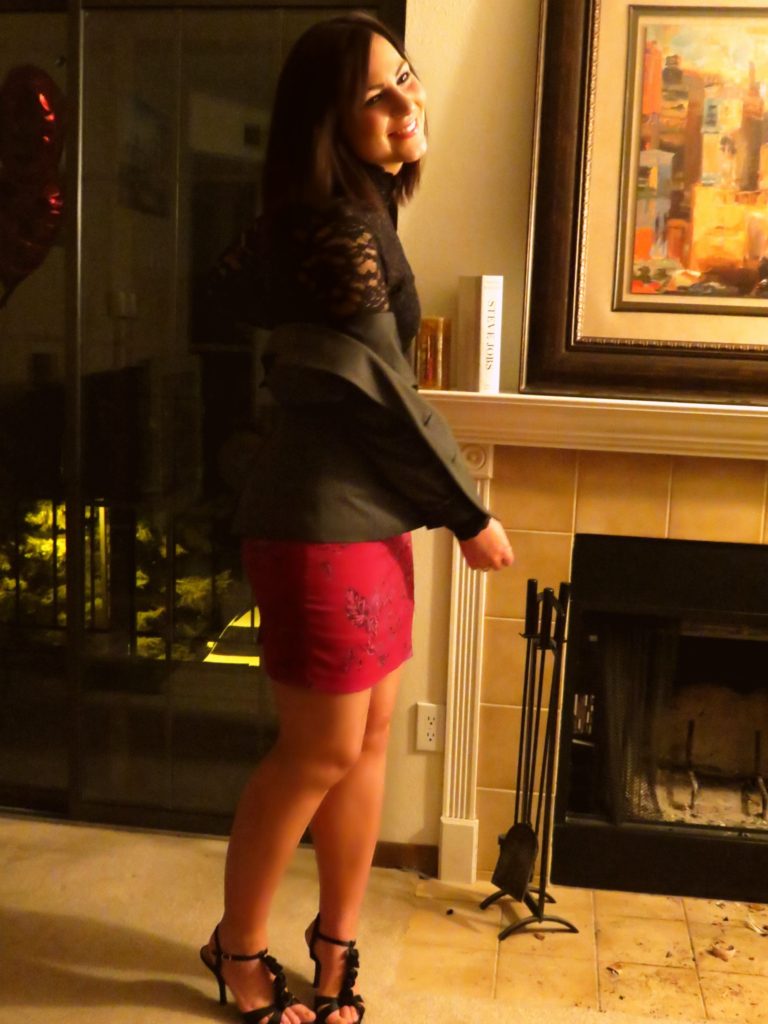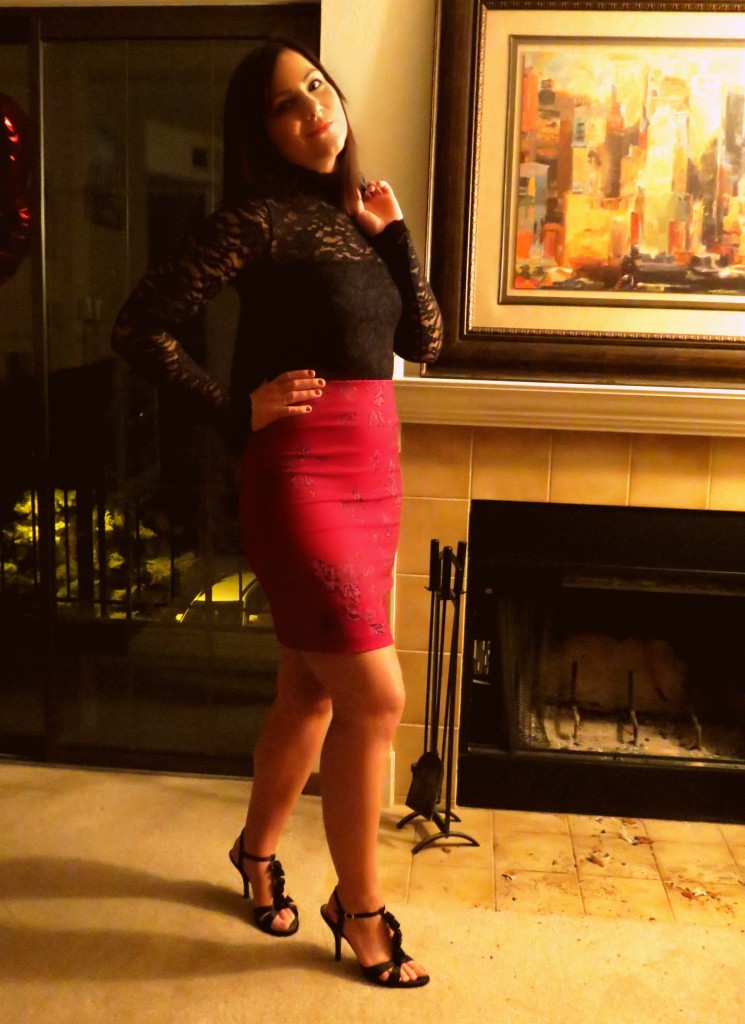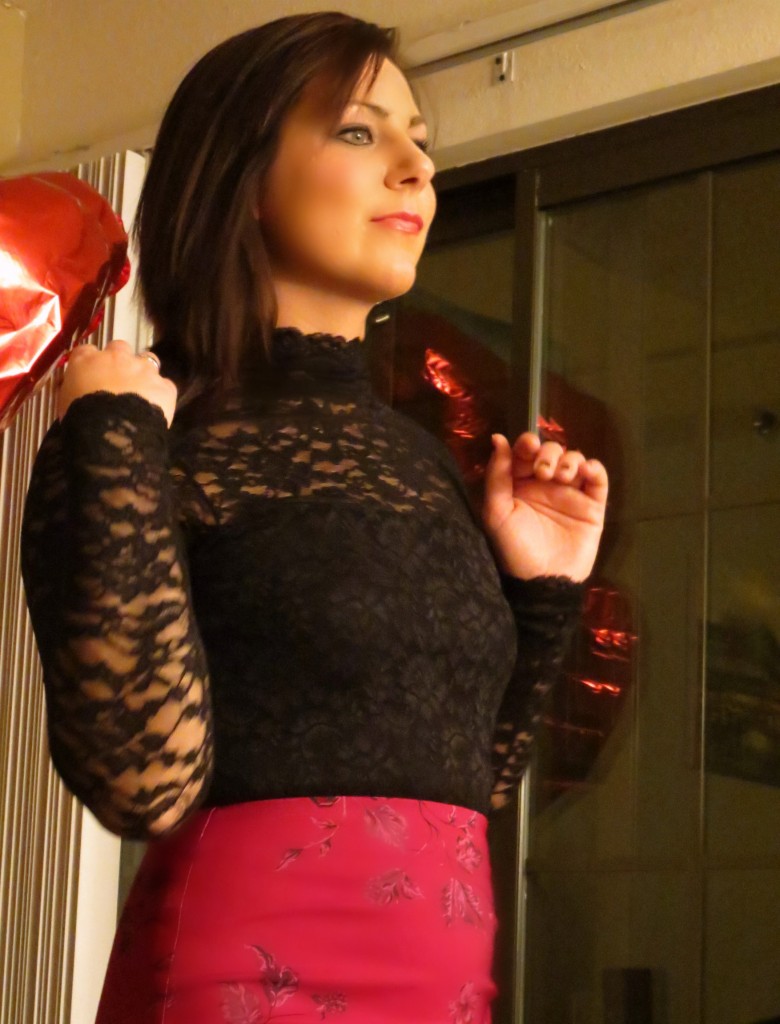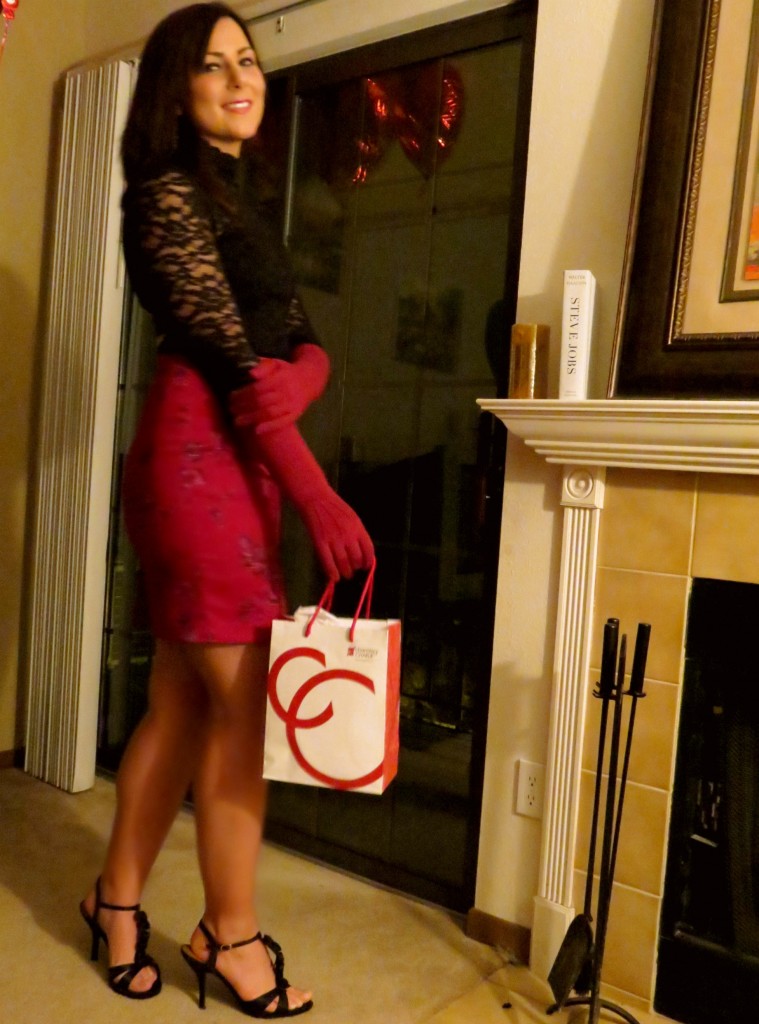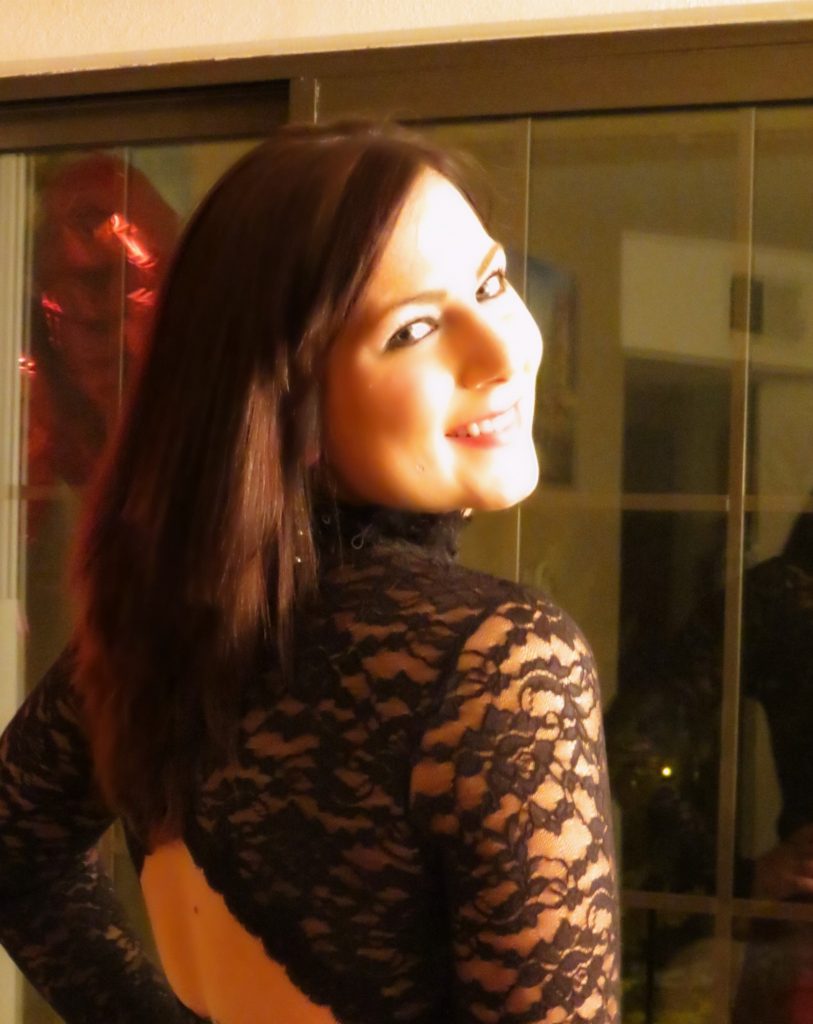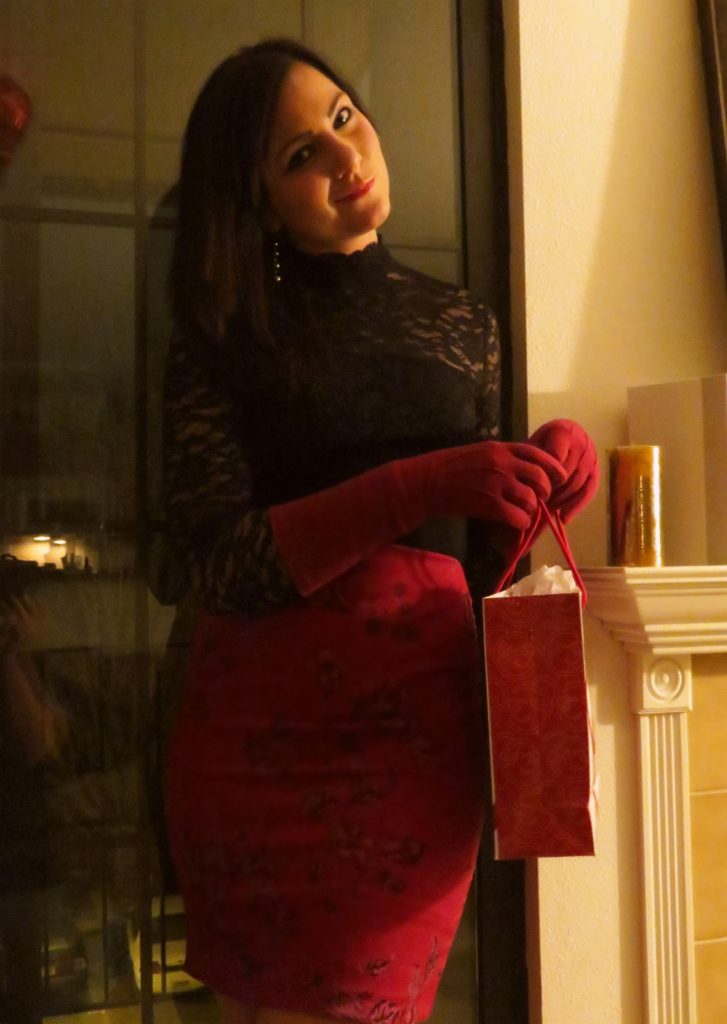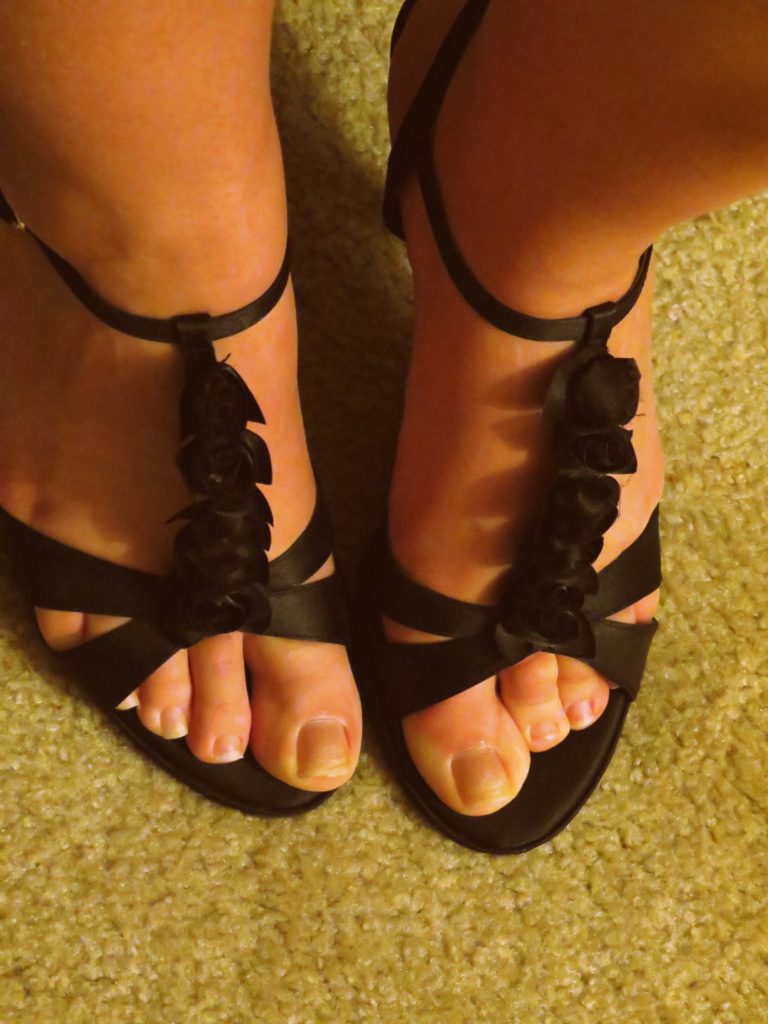 Get the LOOK
Don't forget to follow me via Facebook, Twitter, Bloglovin' and Pinterest!