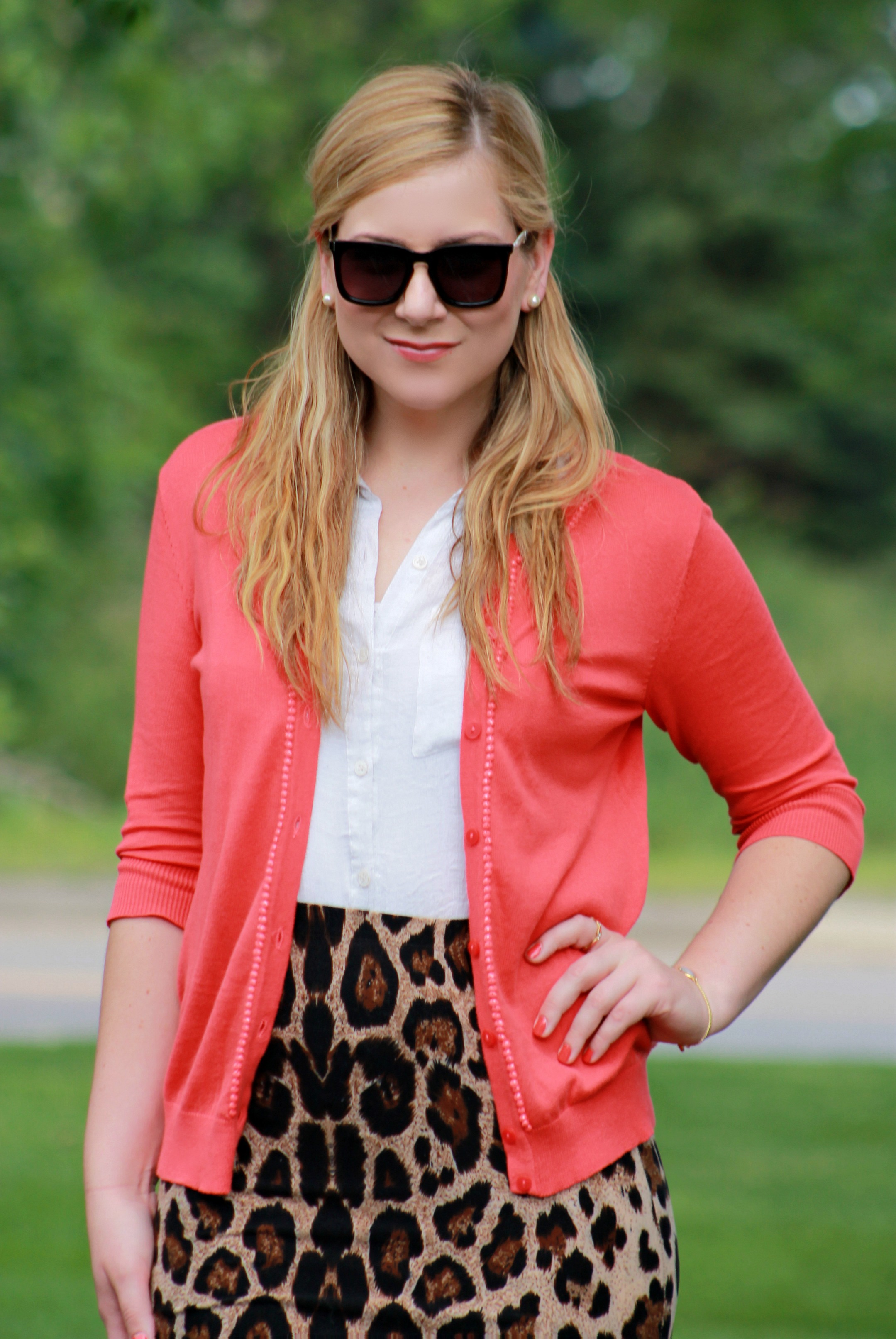 Leopard print and I haven't always been friends. In fact, when I first fell in love with fashion my senior year of high school, I was very ANTI animal print, especially leopard and snakeskin (which are now my favorites). It wasn't until I studied abroad and met one of my very best friends Kaitlin, who was obsessed with any and all things animal print, that I gave it a chance. I think I came home with more animal print than anything else. How could I resist when I saw so many stylish Londoners pulling it off flawlessly?
So now, enter the workforce stage of my life… I decided to go full force by purchasing a leopard print skirt. Adding a bright cardigan gives this a unique look, while still being suitable for the office.
In other exciting news, I am taking over Pose's Instagram account today… so follow along to see some of my favorites spots around the Twin Cities! Pose just launched their marketplace so you can sell new or gently used items or TRADE with some other fabulous fashionistas! It is also a great place to connect with and follow your favorite bloggers.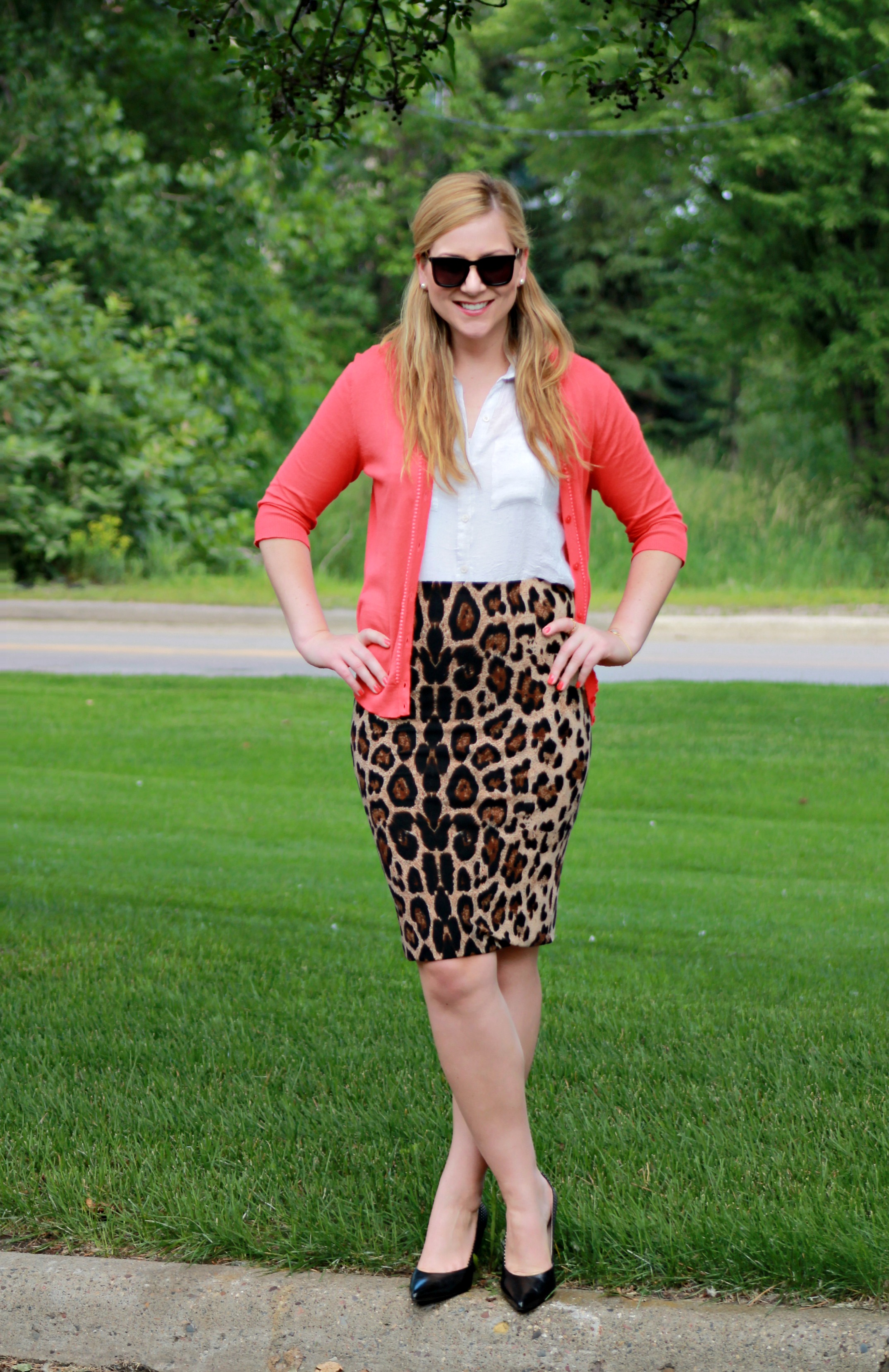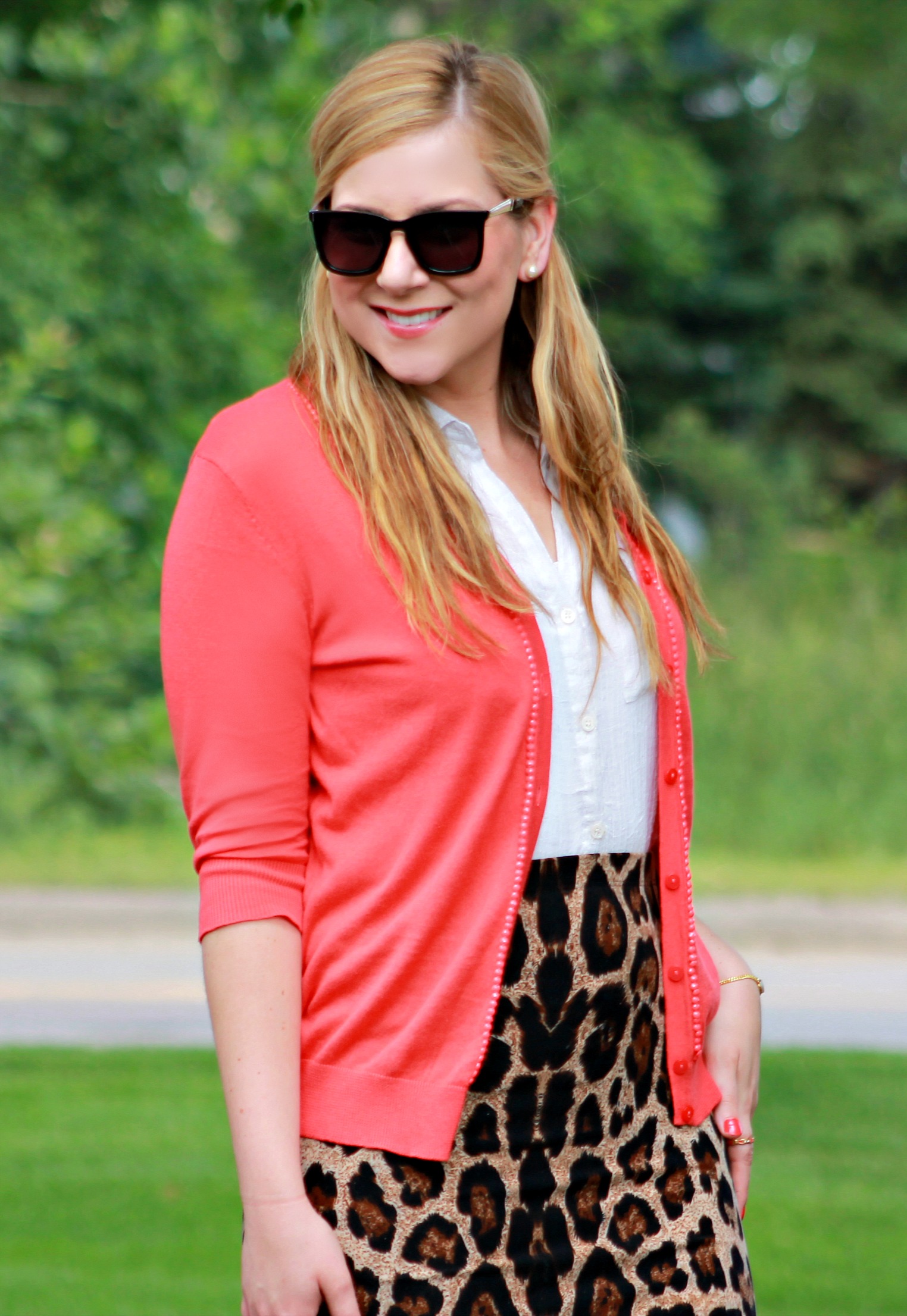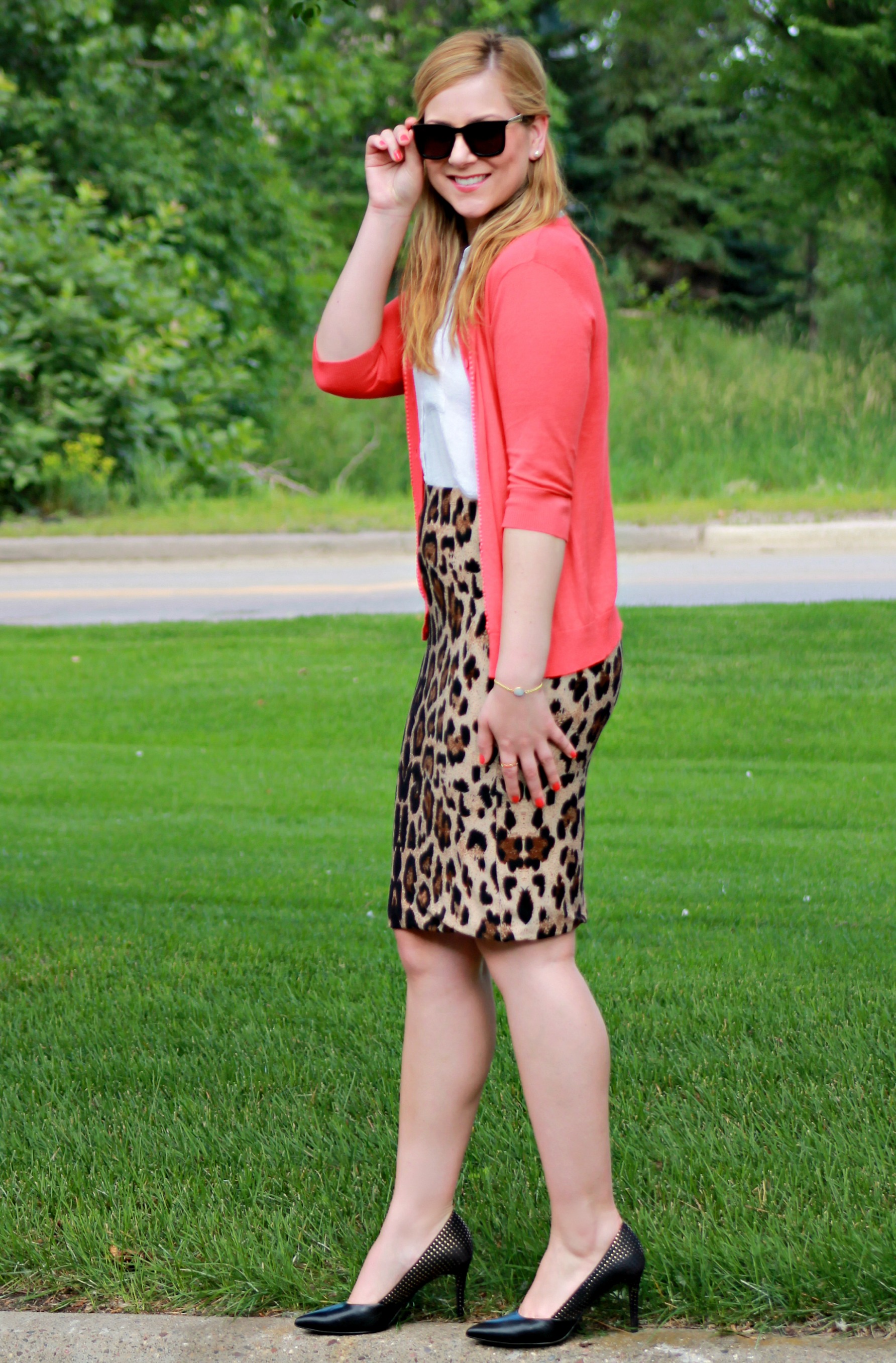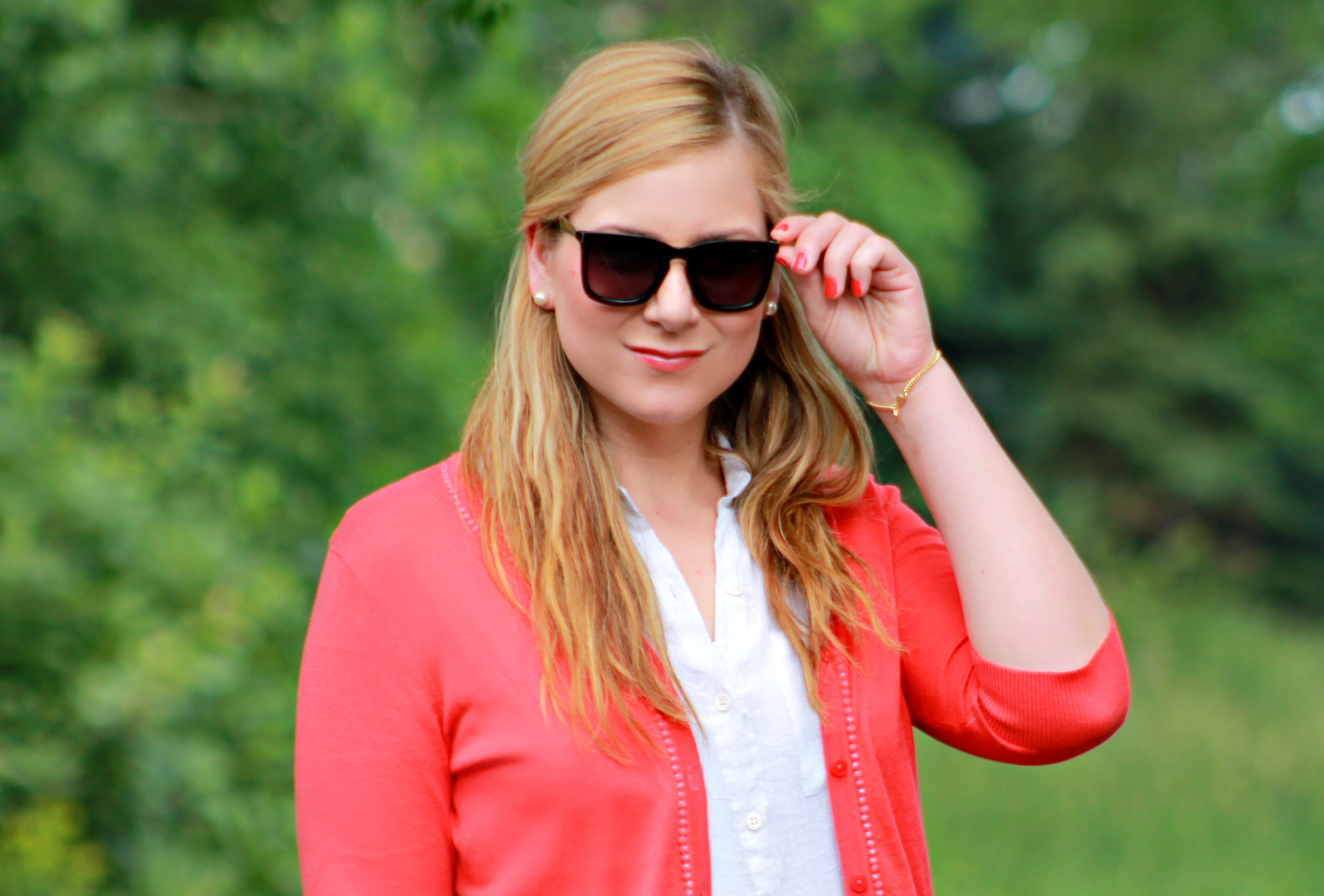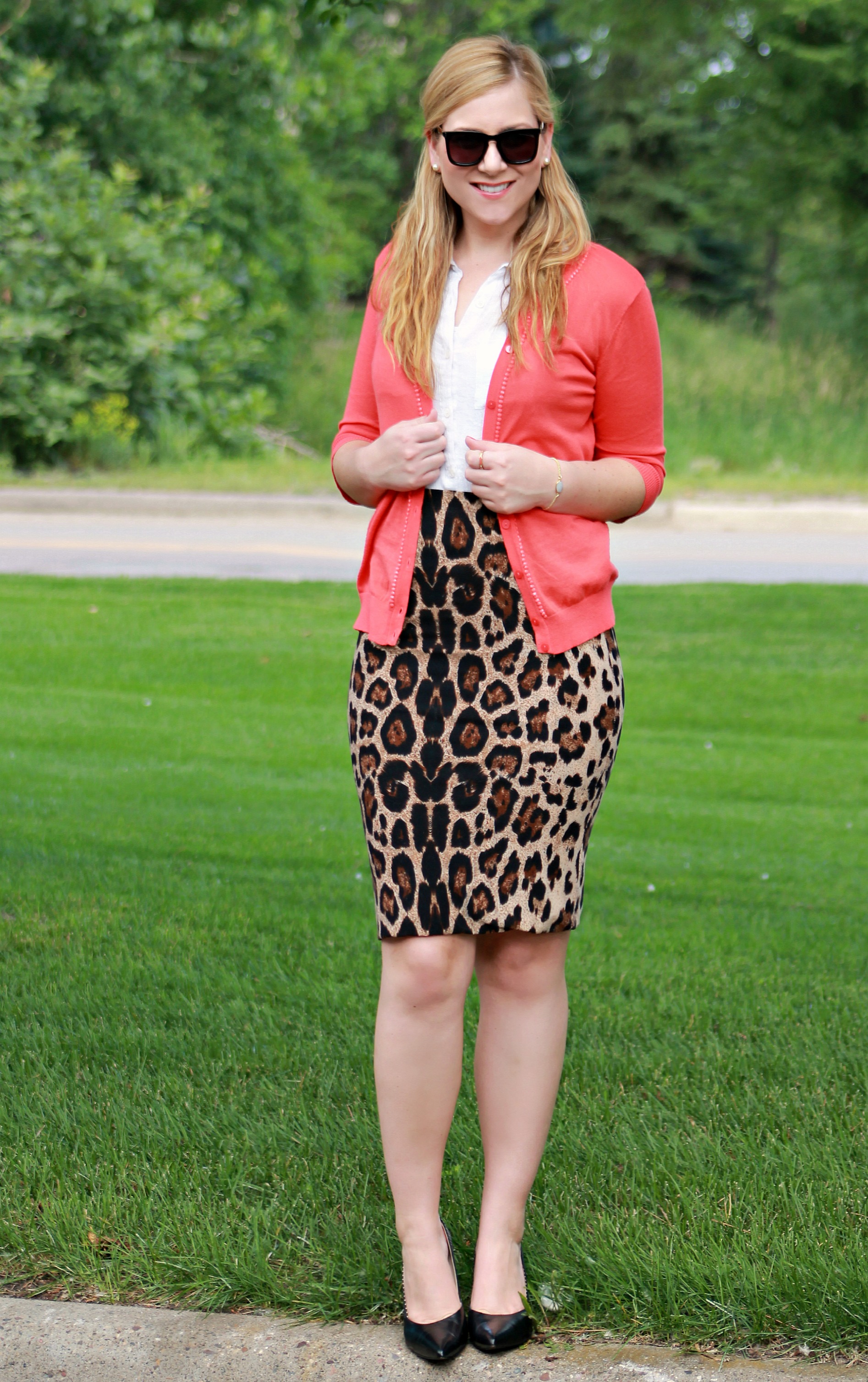 Skirt, Asos {Similar here, here, here}
Blouse, Forever 21 {Similar here}
Cardigan, c/o 10DollarMall {Similar here}
Heels, Violet & Red via DSW – Sold Out {Similar here and here}
Sunglasses, Moddeals – Sold Out {Same in Leopard}