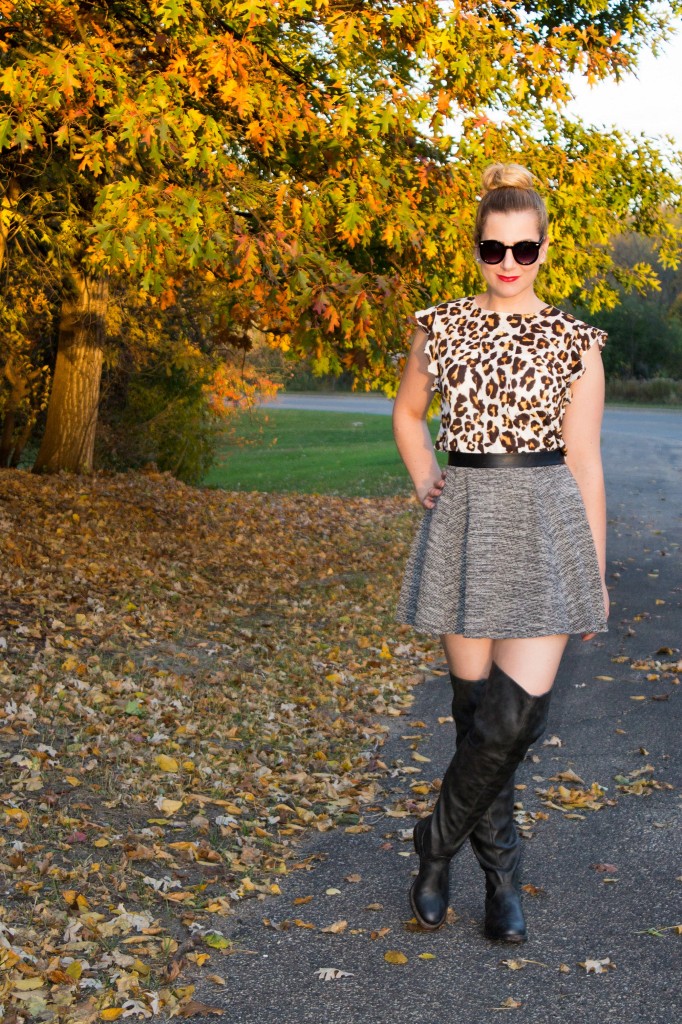 I've had over-the-knee boots on my wishlist for awhile, but could never find a pair that actually fit me. Thank goodness for JustFab! I found this cute, flat pair in wide calf and lots of great reviews from others on how this was the first pair to actually fit them. I love how they elongate your legs. I especially love how cute they look with a mini! I can't wait to wear them with jeans and some of my dresses. And we are now only two weeks out from Halloween, I am PUMPED. I'm still working on completing my fireplace decor (see the fireplace here) and can't wait to do a post on that soon. Anyway, sorry for the rambling. My brain is all over the place these days (in a good way) haha. Happy Monday, and have a wonderful week!
P.S. Are you on SnapChat?! Let's follow each other! Don't make fun of my name, it was my first instinct when I joined over three years ago and is a combination of my first and last name nicknames – follow me: rachietramp 
What I'm Wearing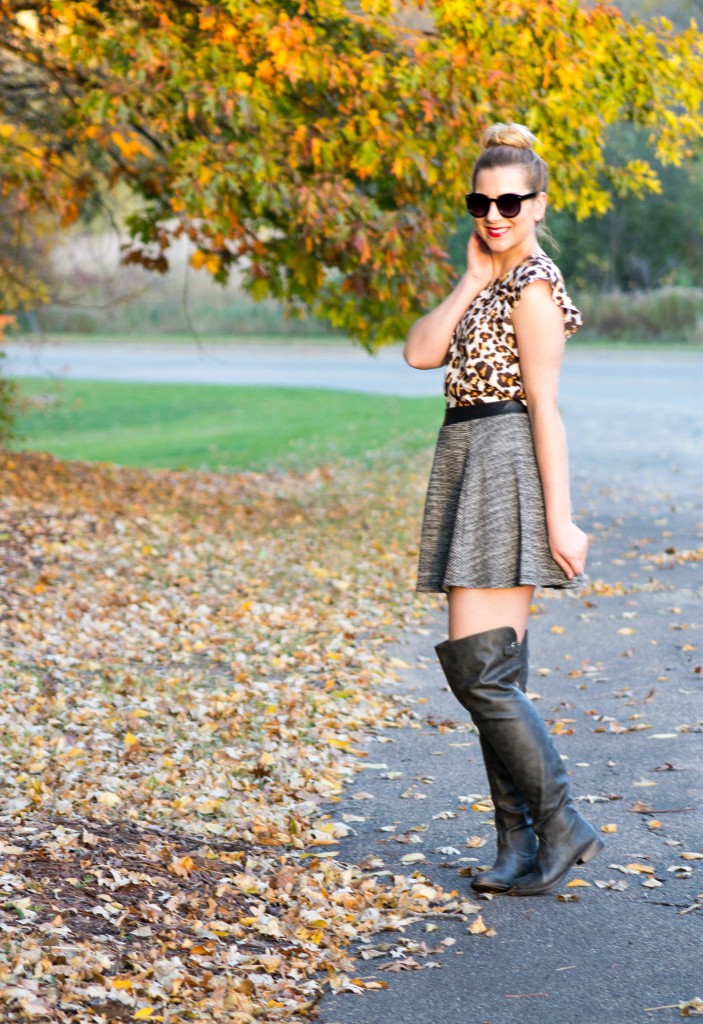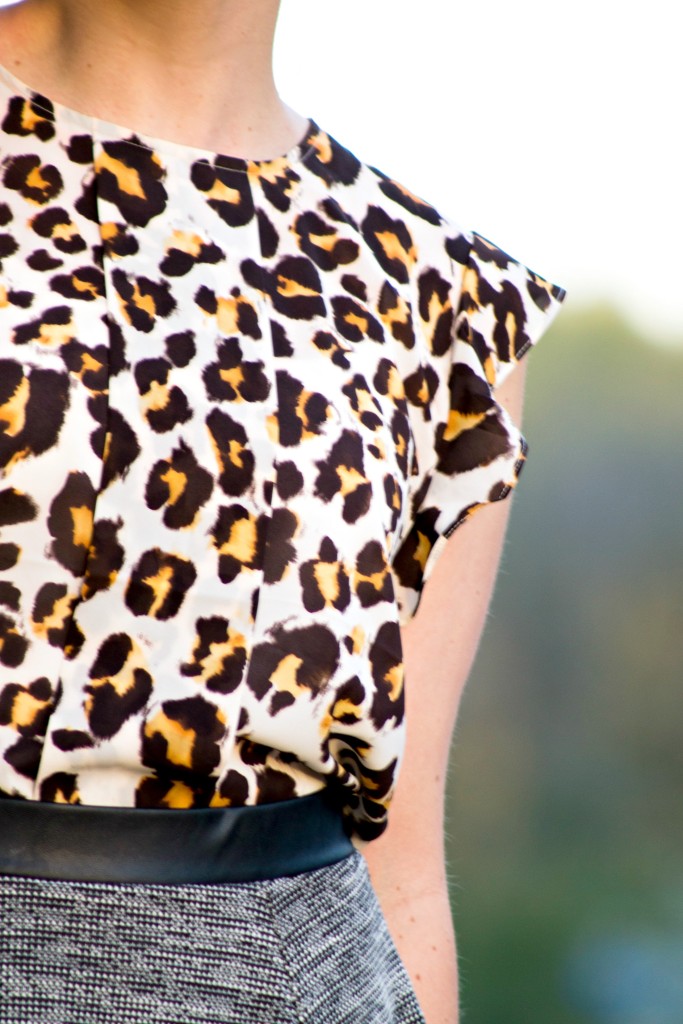 What I'm Wearing
Leopard Top, The Limited (Similar here and here) // Tweed Skater Skirt, c/o H&M (Similar here and here) // Over-the-Knee Boots, Valina by JustFab (IN LOVE, other similar styles here and here) // Sunglasses, Amazon // Lipstick, YSL
Like leopard print? Cool me too, check out how I've worn it in the past here, here and here.
Linking up with Rachelle, Charnele, Jenna, Elle and Lunss!