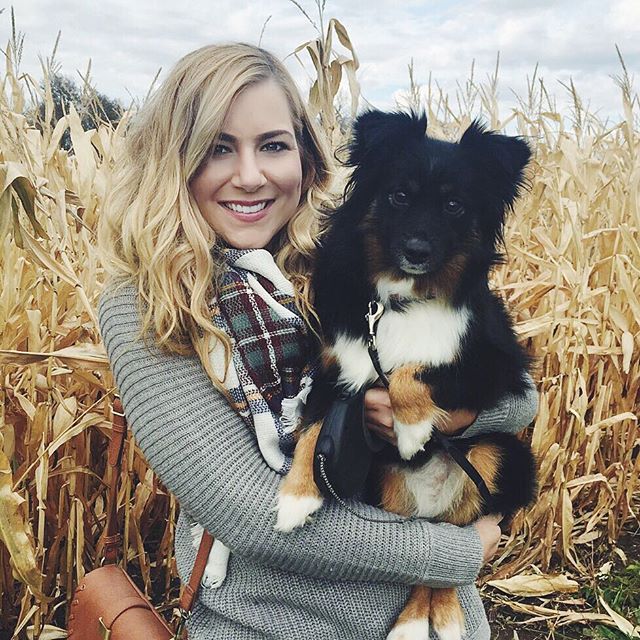 One of my all time favorite photos of Emma and me together – at the pumpkin patch last week! See the full outfit post here.
I posted five outfits in October, so here are a few of my favorites!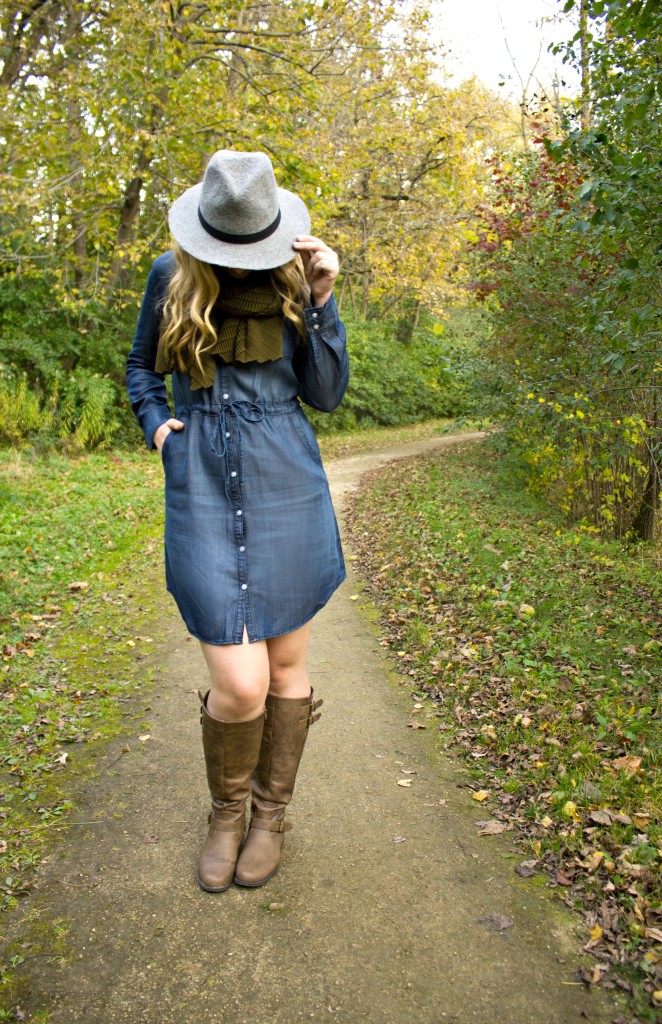 One of my favorite new dresses for fall! See the full outfit post here.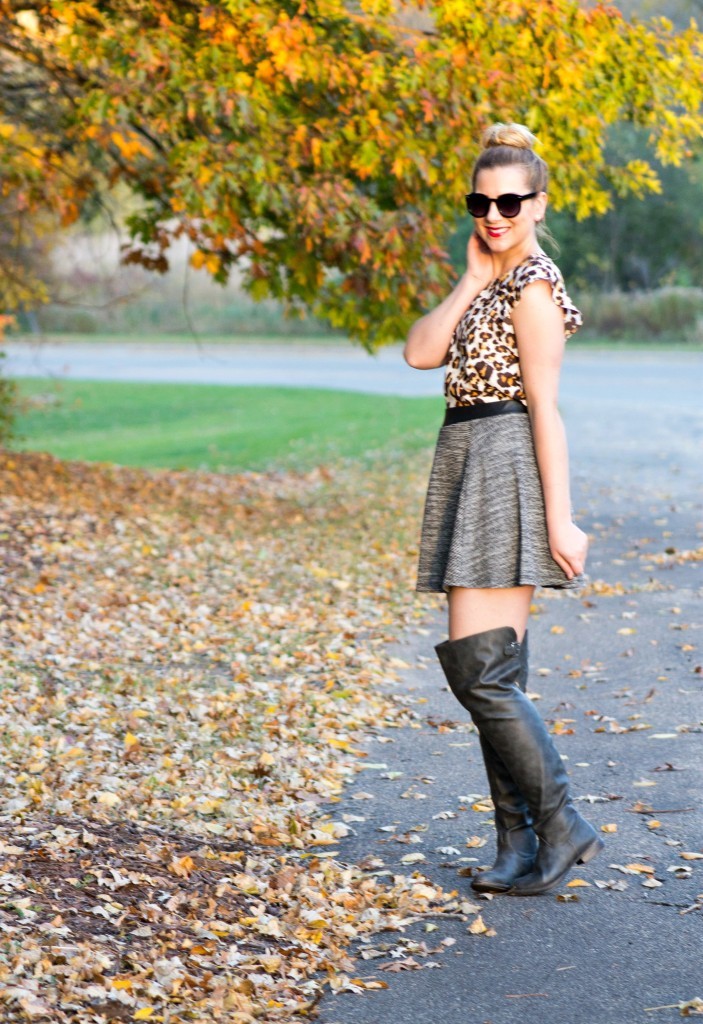 Love my OTK boots and the lovely weather we had throughout October! See the full outfit post here.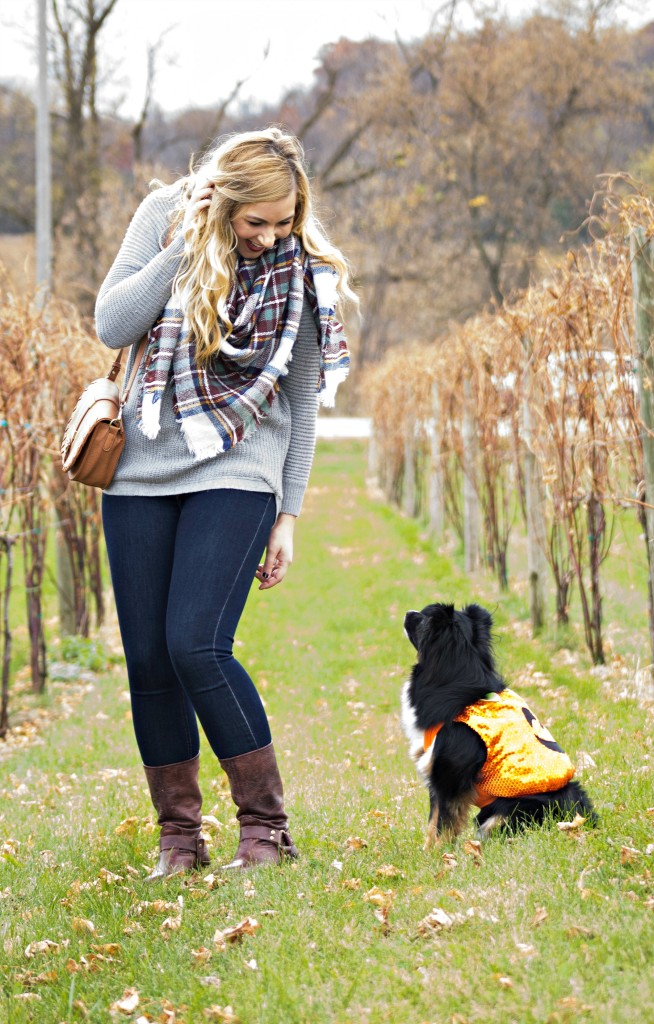 Loved going to the apple orchard/pumpkin patch with my lil pumpkin. Emma doesn't love this costume, but she is pretty good about wearing it longer than 10 minutes. You can see this full post here. Now onto her next costume….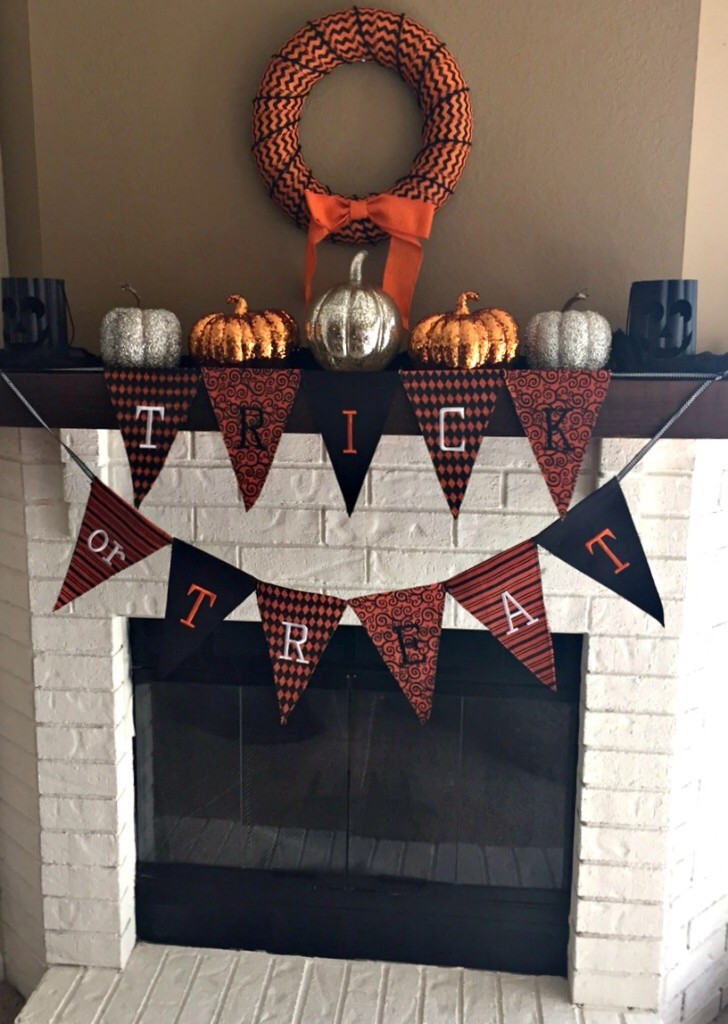 I was so happy to have a fireplace to decorate again! Here is a post to some of the decor around my apartment this year.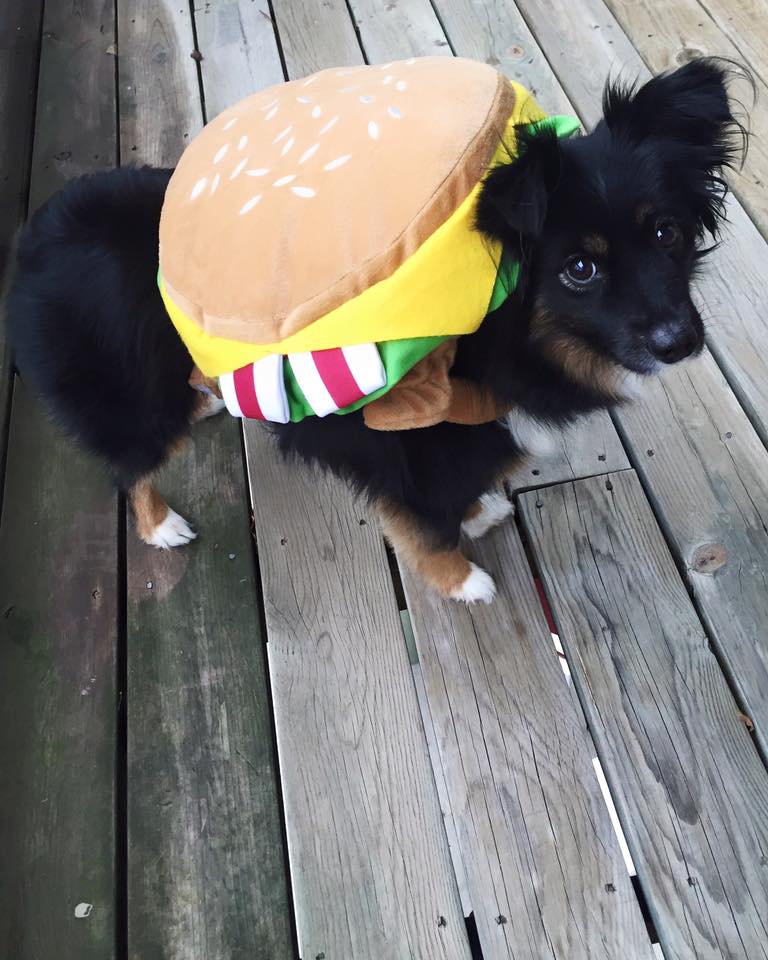 Emma HATED this costume, hated it so much. She normally doesn't like when we make her wear things, but I've never seen her so depressed in something. We took a few photos and took it off immediately haha. Poor pups!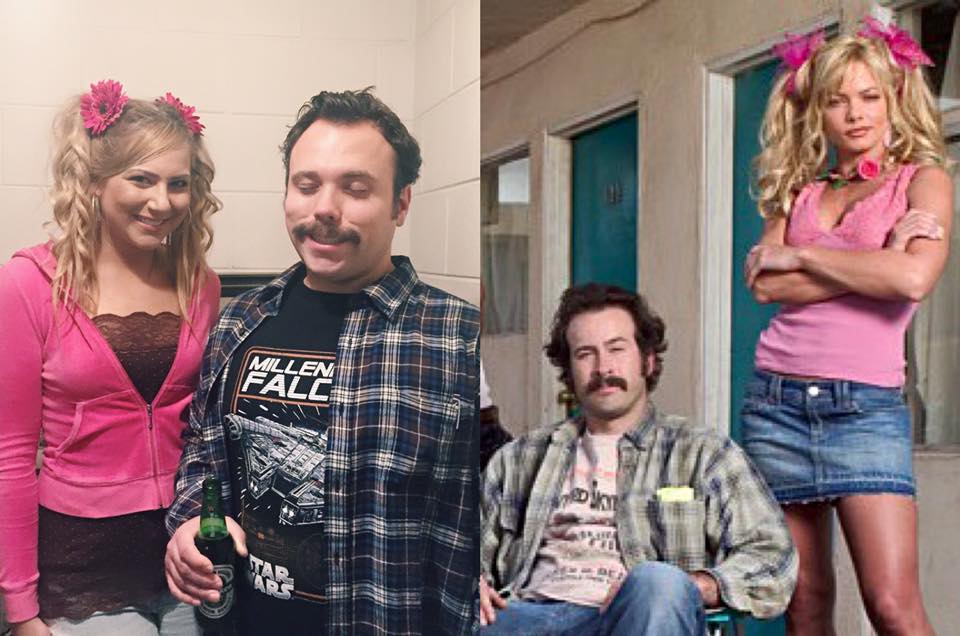 My boyfriend and I became obsessed with Hi My Name is Earl earlier this year, so we decided to go as Joy and Earl from the show for Halloween. It took us a bit of time to master the mustache, but I think it turned out pretty good! Also, if you watch the show, he has the Earl picture face down really well (can't keep his eyes open)!
Hope you had a great October, and of course, a HAPPY HALLOWEEN! Let's have a great November!