Hello! Today I just wanted to do a little round up of some things I've been sharing on Instagram. Happy Tuesday!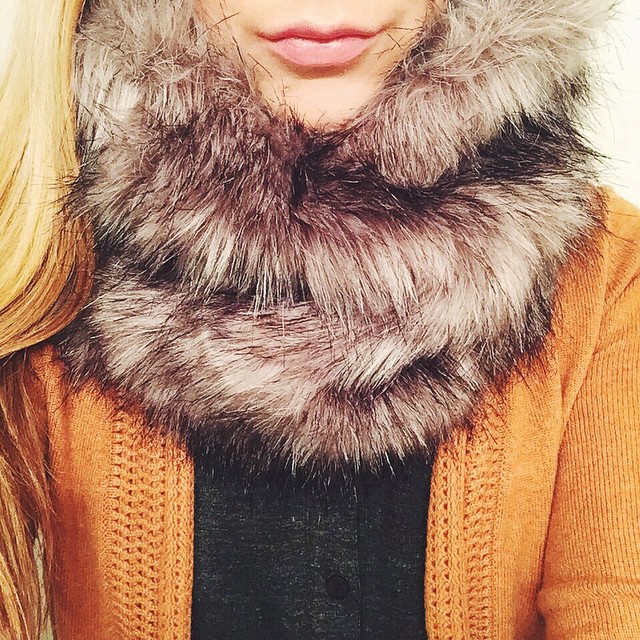 The temps are getting better, but for awhile negative temps meant pulling out my warmest items. I got this faux fur scarf from Asos last year, and they have a very similar one right now! And this NYX butter balm is also amazing.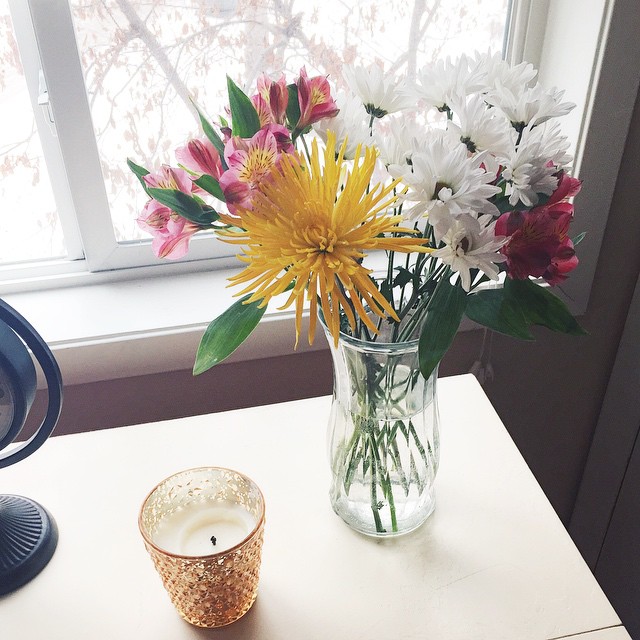 Nothing like fresh flowers, especially this time of year! I tend to opt for the filler flowers that aren't as expensive, but still bring some color to our apartment. I've also been loving this candle from Target. It looks especially beautiful when lit at night, some of the light shines through.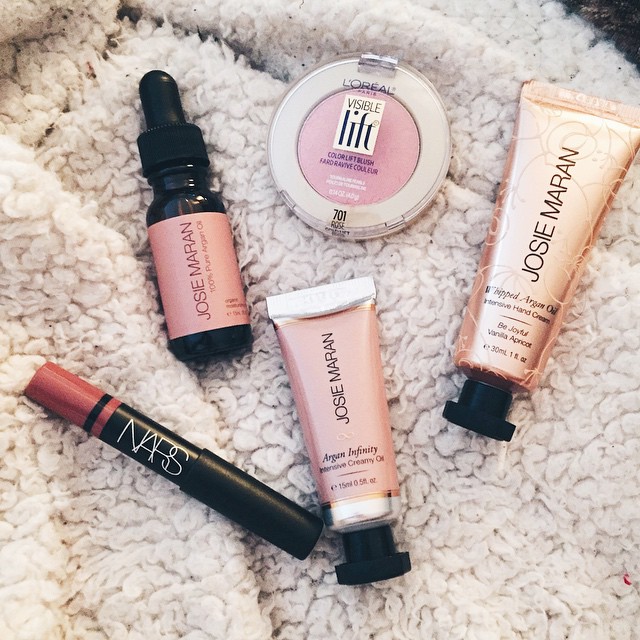 Some winter beauty essentials: Argan oil, cream blush, hand cream, my NEW favorite beauty product, a creamy oil for multiple uses and NARS lip color.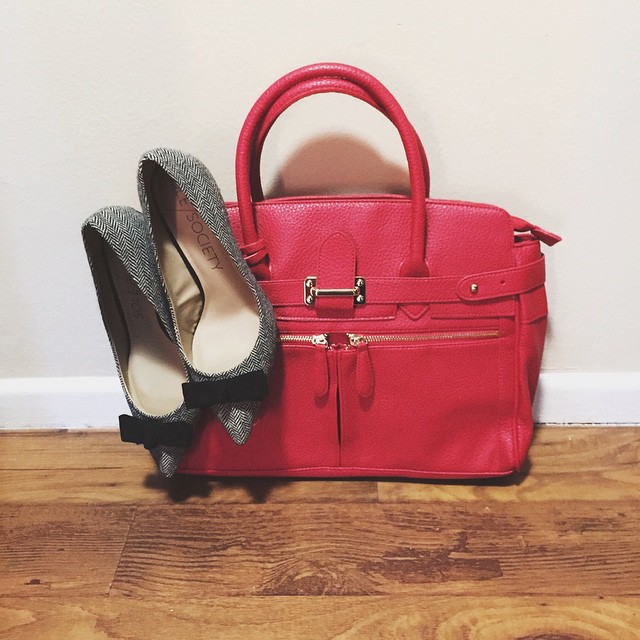 A new handbag from JustFab and some bow pumps.