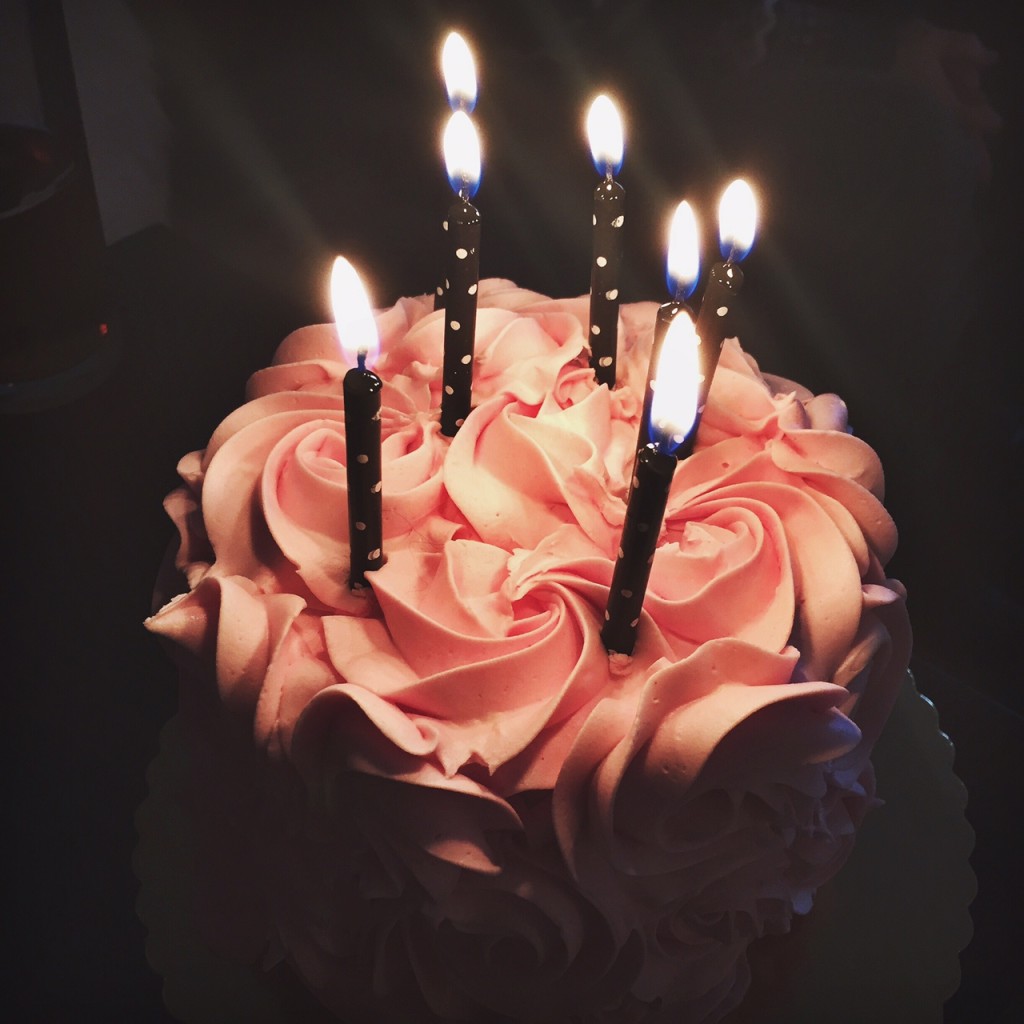 Today is my 27th birthday and I honestly thought I would feel different than I do. I feel content and it is a content feeling I haven't had in a long time. Just a few months ago I started to dread the idea of turning 27, but recently as I got closer to my birthday, I started to get excited for this birthday and this year. Alissa mentioned it in her recent post, and I've said it before, having a January birthday really gives you another chance to reflect on the past year and create some goals for the upcoming year. It's like I get two fresh starts at the beginning of the year!
Over the past couple years I have gone through that period of my 20's where I  have had moments feeling completely lost, confused and upset about the things that have changed in my life. I thought today would just feel like another day, another day and another year older. Just another birthday…
But today, I feel empowered and positive. I haven't accomplished many of my resolutions yet this year, but I am surrounded by the most amazing people and no matter what life throws at me, I'm learning to take it in stride and always come back to the simple things, which is remembering that love is the most important thing in my life. This weekend, my parents came up to visit and take me out, I had friends join me for a fun celebration of food, drinks and dancing and yesterday I had a perfectly relaxing day at home with my boyfriend and dog. So many people care for me and I feel like the luckiest girl in the world. This year, instead of wanting more, I want what I already have. That is an amazing feeling to have, and while I have plenty of goals and things I still want to accomplish, I am excited to be living in the moment and am thankful for everything in my life. I am blessed and happy to be 27 today!