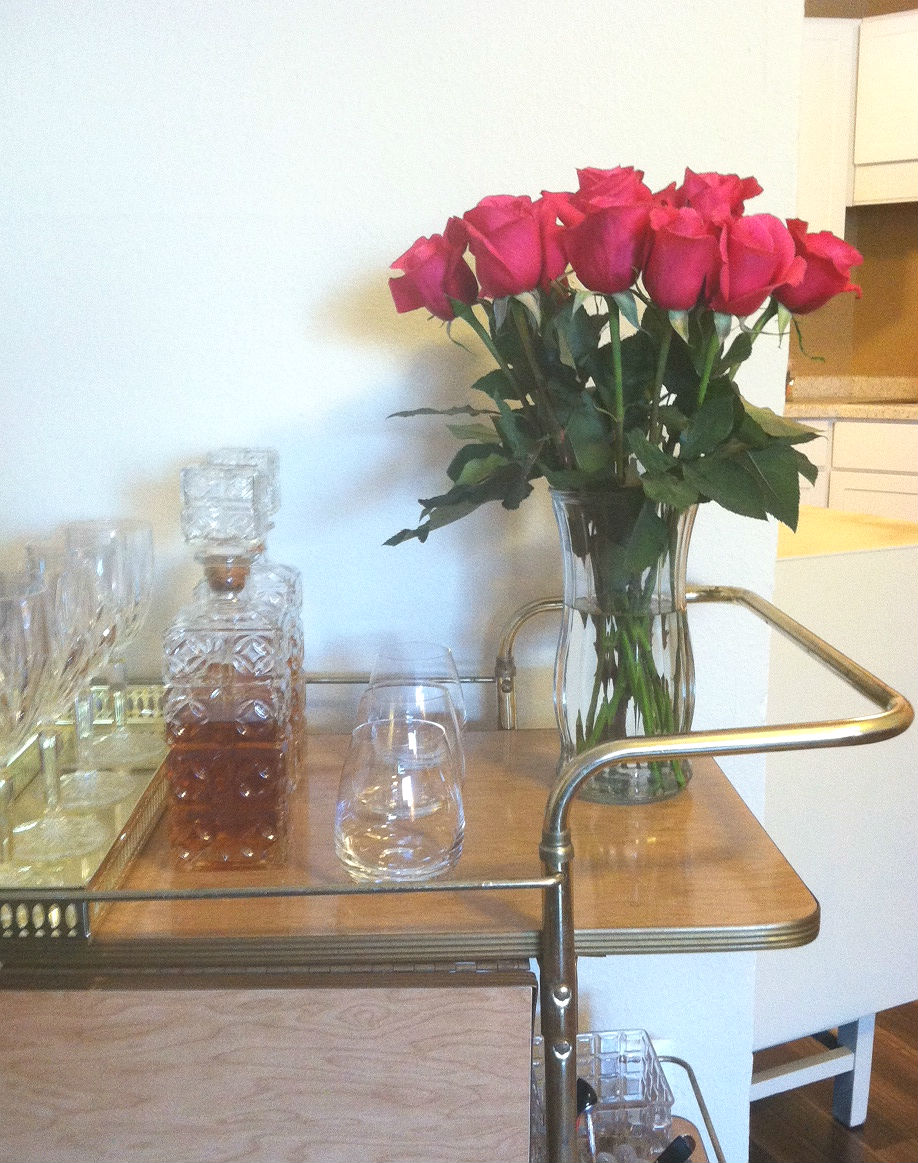 I was on the hunt for a vintage bar cart for months… literally months. It didn't help when my super awesome interior design friend recommended that we get one for our new place (which we moved into last September) and then I went on a crazy hunt. I finally found one for under $100 at a local antique store (similar here for under $130). Anyway, after a few months of settling in, and a few crazy months of holidays, birthdays and winter weather, I am finally getting back to settling in our place a bit more. That includes styling our bar cart! Well it still isn't quite where I want it, it has made a lot of progress!
I first started by pulling out some of our glasses, including these gorgeous wine glasses my mother got for me a couple years ago. I wanted to stick to a gold theme, since the cart was in great condition and has gold bars. I bought this vanity tray (technically for the top of your toilet) and used it to line up the glasses. I purchased straws off Etsy and my little sister bought this tumbler for me for my birthday. As I mentioned on Instagram, I purchased these vintage whiskey decanters (another great find on Etsy) for my boyfriend in February and we finally were able to transfer his scotch/whiskey to them this past weekend. It kind of brought it all together, all with these gorgeous roses from Bachman's!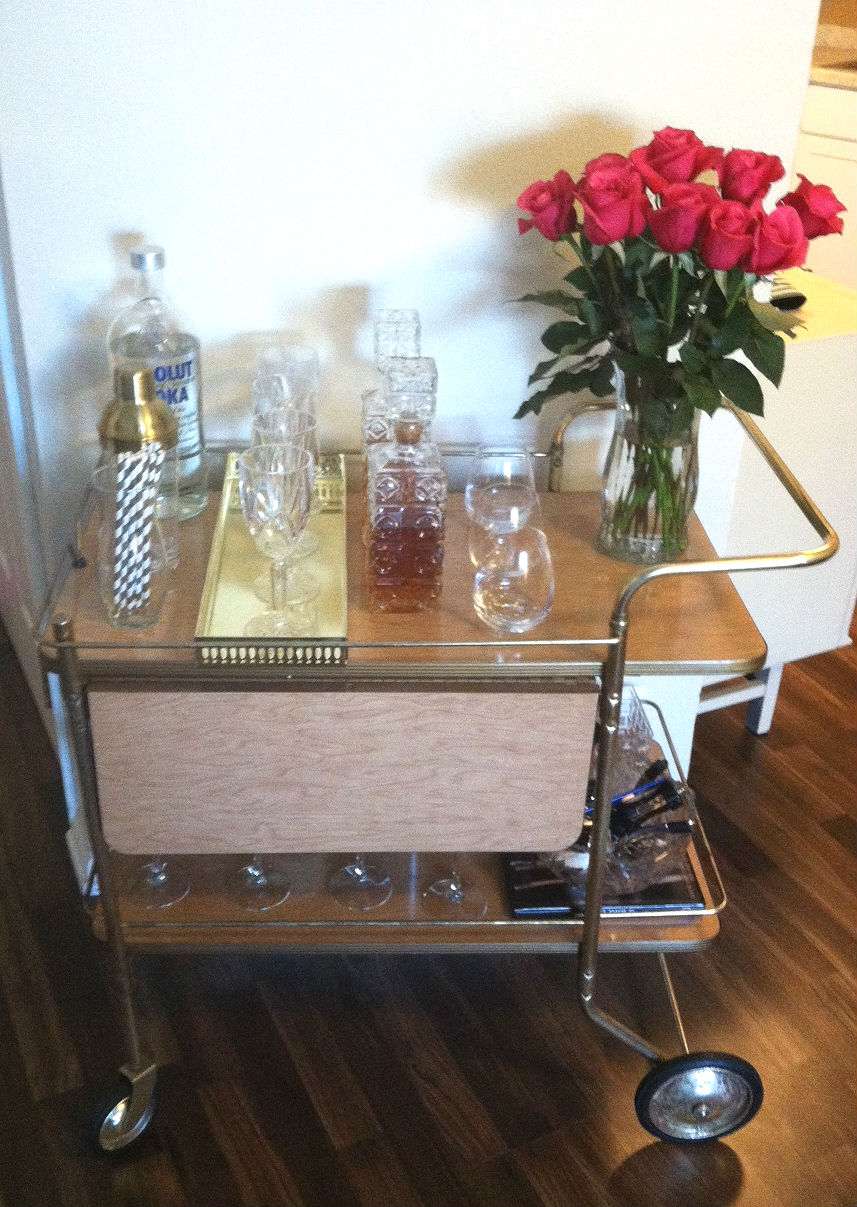 I will do another post soon showing the detailing of the bottom of the cart too, which includes a cocktail book, martini glasses, a vintage glass bowl holding wine toppers and beer bottle openers, as well a glass holder for corks. I think our next step is to do a gallery wall above the cart (starting with this piece my friend gave me for my birthday) OR to purchase a sunburst mirror or a sunburst set.
Do you have any more styling ideas for me?! Or what do you think would look best above the cart? We DEFINITELY need to get some things on the walls!
Shop Similar items: