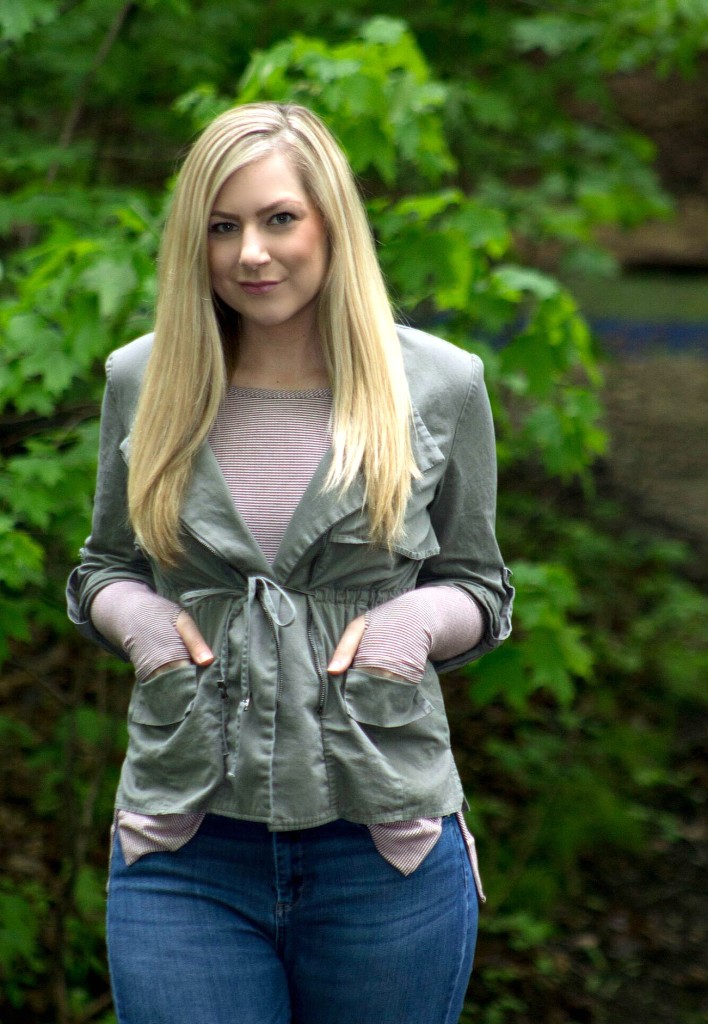 Time is flying my friends! In just a couple weeks, I'll be hanging out at my sister's bachelorette party. And just a few weeks after that, we'll be at her wedding! Wedding plans are definitely coming along – we are currently finalizing our invites, about to book our honeymoon and pick a DJ. Once I have all of this done, I'll be sharing more wedding content on the blog. I think going through it all is good to share, but it's even better to share once I've been through it!
Aside from that, my fiance and I have just been enjoying our weekends. This past weekend, the weather wasn't ideal – but we still made it to brunch at the Red Stag Supperclub and enjoyed pizza at the new pizza place nearby – Station Pizzeria.
I also got to cuddle up in one of my new favorite tops from local boutique KOKOON! KOKOON is ethically made in the USA and has a great selection of tops, dresses, comfy clothes (like this thumbhole top – the Ripley Pullover) and more! I can't wait to share a few more pieces from them in the future, but be sure to check out their spring lookbook!
Outfit Details
Jacket, c/o Shein (Similar here and here) | Ripley Pullover, c/o KOKOON | Jeans, c/o ShopBop (ON SALE FOR $49) | Converse Sneakers, c/o ShopBop Read More