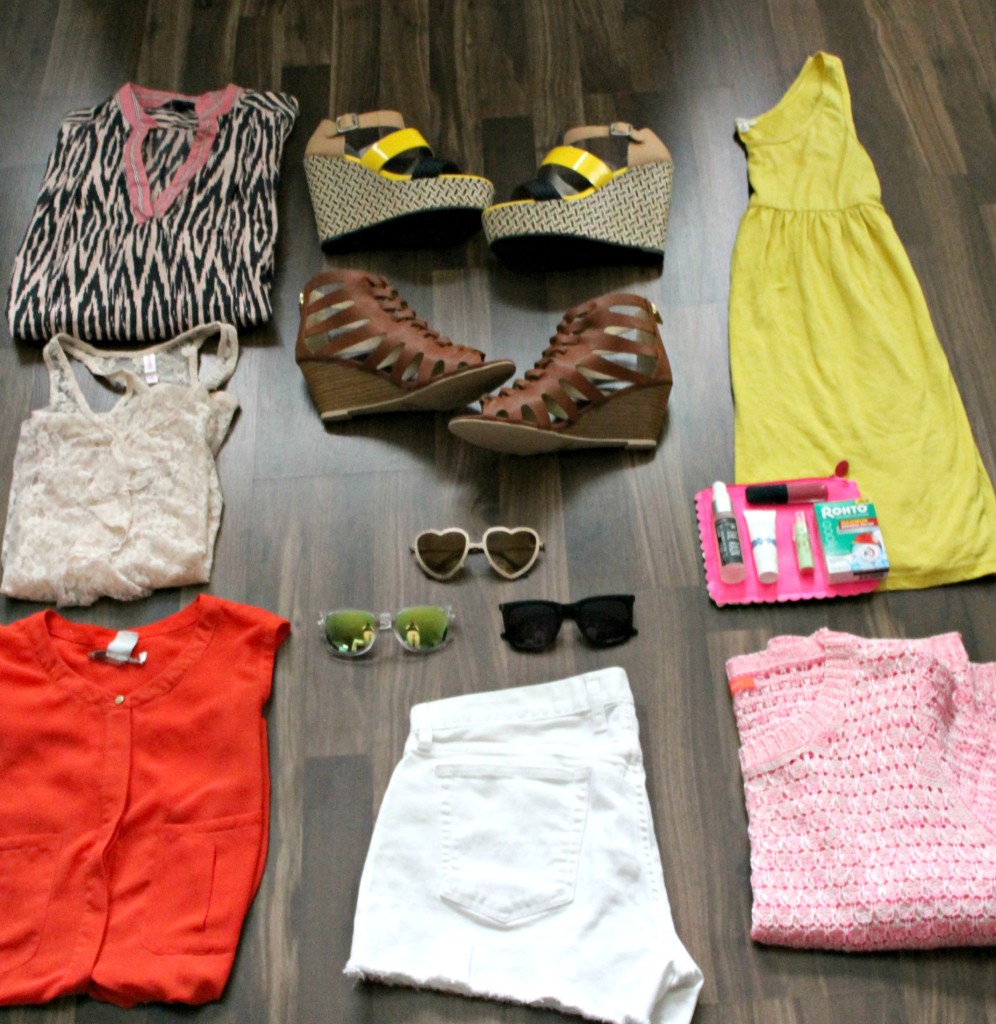 At the end of August, my boyfriend and I will be road tripping to Charlotte, NC to visit one of my best friends and celebrate her wedding! We made the same road trip from Minneapolis, MN to Charleston, SC and then Charlotte, NC just three years ago, so I'm excited to embark on this road trip adventure again! It will be fun to reminisce because at the time we had only been dating for about five months, and now we have been dating for over three years. I'll tell you what, you learn A LOT about a person on a 18-22 hour road trip… haha, but all good things!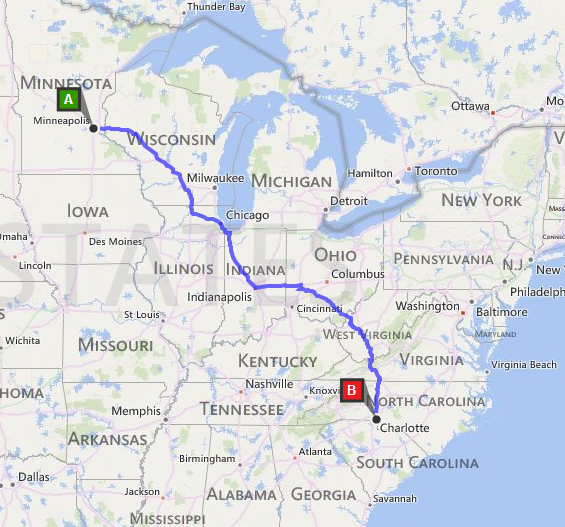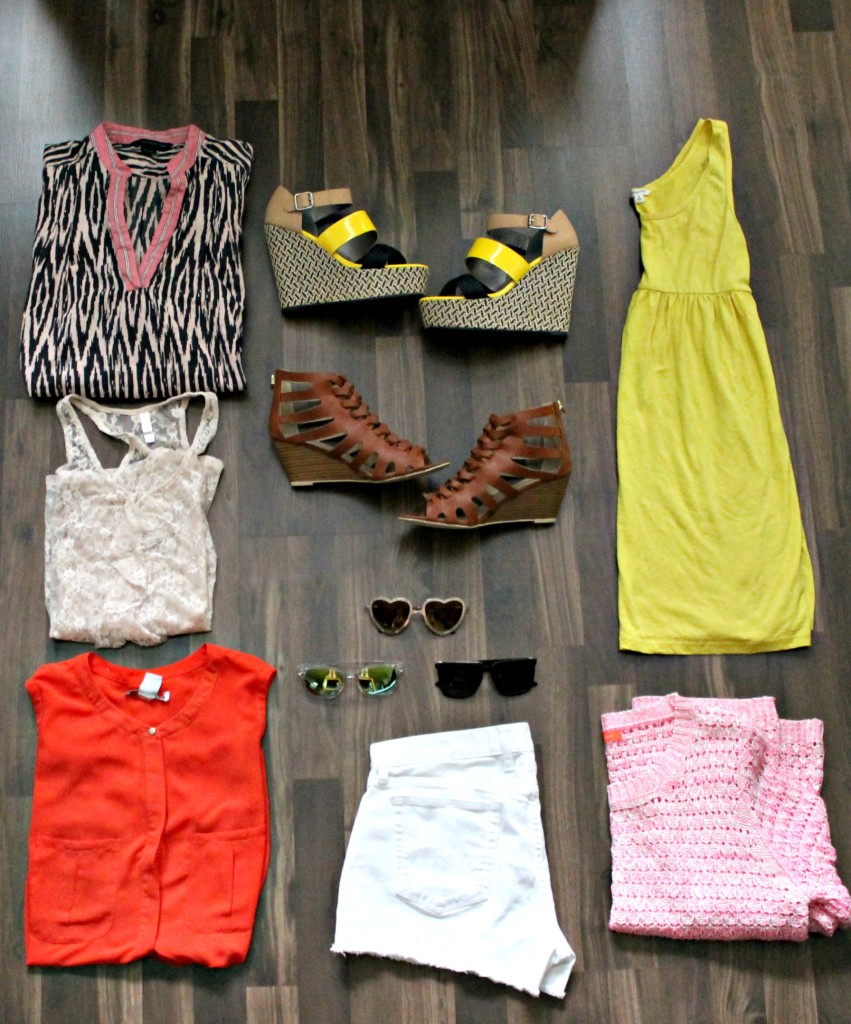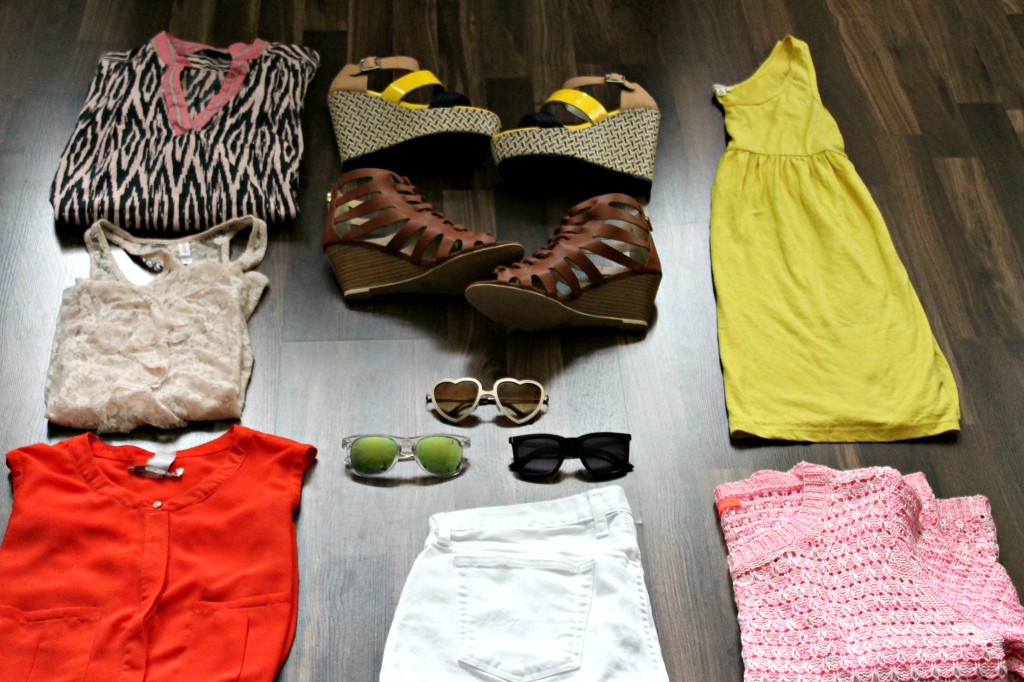 So in preparation for my road trip, I'm making sure I'm packing everything I need for a great road trip. We will be driving straight through the night, so wearing comfy clothes and having necessary cosmetics is really important. I am packing a few light-weight tunics/tops, a couple pairs of shorts, a dress, a light-weight sweater and some of my favorite summer sandals and wedges. And not shown, of course, is the dress and heels I'll be wearing as a personal attendant at my friend's wedding! More importantly are the few lifesavers I will have packed in my cosmetic case and in my purse for easy access.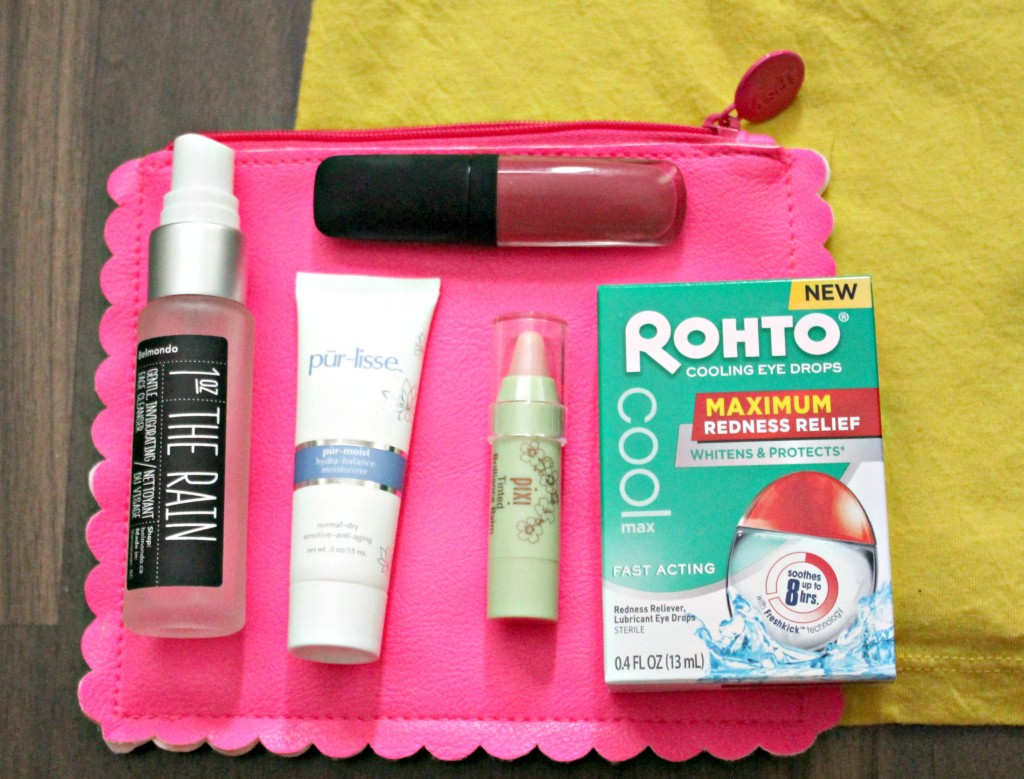 The Rain is a wonderful, easy-to-apply face cleanser that I got in this travel kit. So if when I'm not driving and it's getting late I can refresh my face with this cleanser and feel fresh and clean.
An SPF, sensitive skin moisturizer to keep my skin hydrated and red free.
A new tinted lip balm I got in my Ipsy July bag! It is wonderful and will instantly smooth my lips while giving them a bit of color.
A bright lip gloss from Pop! This is my go-to lip gloss when I feel like my face is looking tired. It adds a lot of beautiful color and will help me in those early morning hours throughout our travels.
And finally, Rohto Cool Max Eye Drops provide maximum strength redness relief specifically made to help whiten and protect irritated eyes,without the need for a prescription. I'm going to be needing these to keep my eyes clear and bright while traveling over 18 hours to Charlotte with little to no sleep!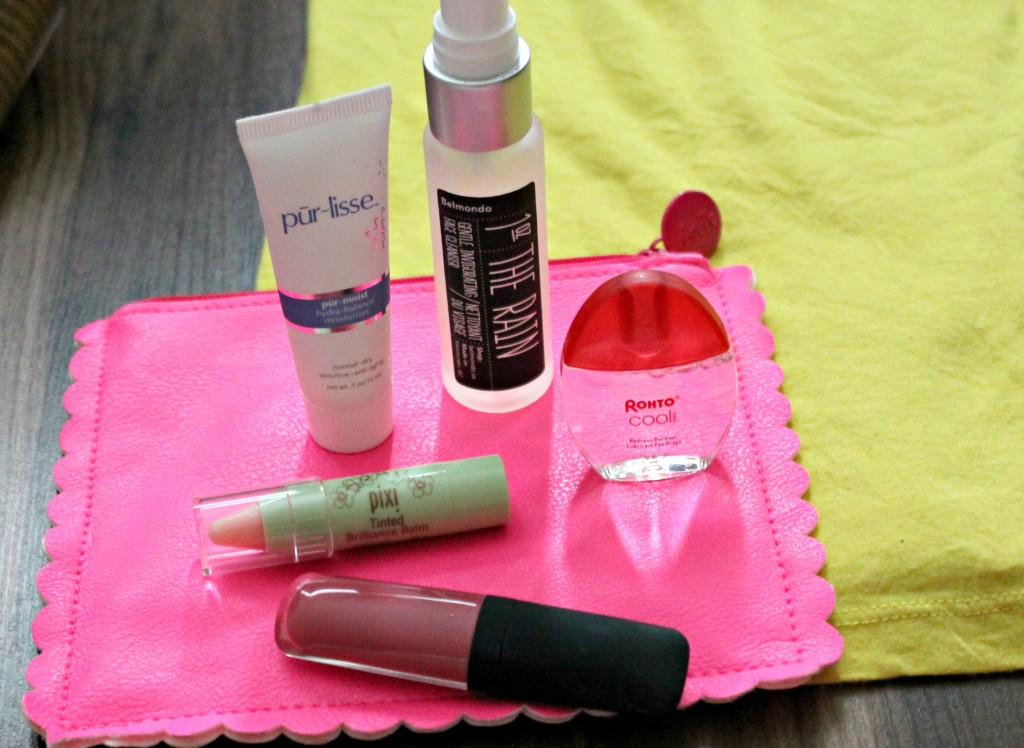 Rohto Cooling Eye Drops contain an intense freshness formula designed to relieve irritation, sooth and comfort eye for up to 8 hours. Definitely will be one of my most used cosmetic items.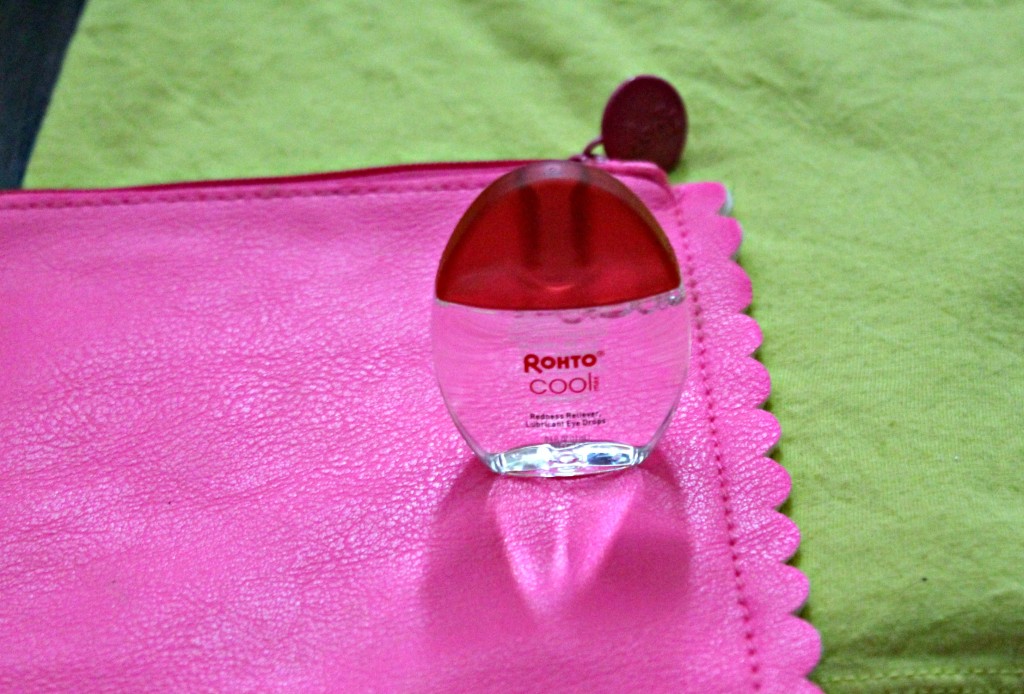 And because summer is high travel season, and they don't call those overnight flights the "Red Eye" for nothing, Rohto is having a giveaway! Keep your eyes travel-ready with Rohto. Enter to win a box of Rohto Cool MAX along with a $25 Visa gift card to put towards the rest of your travel necessities.
Follow Rohto on social media:
This post is sponsored by Rohto, all opinions are my own.
Shop the post: